Global Diversity Export Initiative Strategic Partners
Global Diversity Export Initiative - Our Strategic Partners
The U.S. Commercial Service recognizes the importance of collaboration for international business success.  We partner strategically to enhance our ability to serve underserved communities in support of our mission to assist U.S. exporters develop new markets and expand internationally.
| Strategic Partner | Organization Description |
| --- | --- |
| | The Asian American Chamber of Commerce (AACC) encourages, facilitates, and supports the economic growth and sustainability of the greater Washington D.C. area community by building bridges and serving as a resource for the Asian Pacific American business community. AACC achieves this mission through business networking programs, summits, expos, business development workshops, seminars, and other special programs and events. Dedicated to improving economic development, AACC is an advocate for the minority- and women-owned business community, providing opportunities, resources, and mentorship to foster professional growth, business development, and leadership in the community. |
| | The Goldman Sachs Foundation (GSF) was established in 1999 as a global philanthropic organization. It supports initiatives such as 10,000 Small Businesses (10KSB), a $750 million investment to help entrepreneurs create jobs and economic opportunity by providing access to education, capital, and support services. By working with local, regional, and national community development financial institutions and other mission-driven lenders, the 10KSB helps expand access to capital for small businesses. Through partnerships with community colleges nationwide and Babson College, 10KSB provides small business owners with a practical business education.     |
| | The National LGBT Chamber of Commerce (NGLCC) is the business voice of the LGBT community and the only global advocacy organization dedicated to expanding economic opportunities for the LGBT business community. NGLCC is the exclusive third-party certifying body for Certified LGBT Business Enterprise® (Certified LGBTBE®) companies. Over 350 Fortune 500 and multinational corporations recognize this certification and partner with NGLCC to create fully LGBT-inclusive supply-chains. The LGBT business owners NGLCC represents generate over $1.7 trillion in economic impact, create jobs, and innovate business solutions nationwide. Additionally, NGLCC is the leading public policy advocate working to include Certified LGBTBE® businesses in procurement opportunities at the federal, state, and local level. NGLCC Global is expanding its reach to five continents and over 30 countries, bridging economic opportunity and LGBTI human rights worldwide. |
| | The United States Hispanic Chamber of Commerce (USHCC) actively promotes the economic growth, development, and interests of more than five million Hispanic-owned businesses, that combined, contribute over $800 billion to the American economy every year. It advocates on behalf of its network of more than 260 local chambers and business associations nationwide, and also partners with more than 200 major American corporations.  |
| | WEConnect International is a global non-profit that identifies, educates, registers, and certifies women's business enterprises that are at least 51% owned, managed, and controlled by one or more women, and then connects them with large member buyers. The WEConnect International WECommunity supports and promotes women-owned businesses based in over 130 countries, including local support and certification in almost 50 countries across the Americas, Asia, Europe, the Middle East and Africa. The organization also helps to develop the capacity of large buyers to source more products and services from underutilized suppliers, including women-owned businesses globally. |
| | Established in 2015, Women Entrepreneurs Grow Global® (wegg®) is a 501(c)3 nonprofit organization that educates, inspires, and nurtures women business owners and entrepreneurs worldwide on how to go global so they can run healthier businesses and create a new future for themselves, their families and their community. Wegg has served more than 15,000 women business owners by providing accessible and affordable [online] educational programs to help them export their products or services worldwide – from wegginars and wegg workshops, to weggchats, to the How She Went Global® podcast and Club wegg™. While a majority of wegg event participants are from the U.S., attendees have signed on from Belgium, India, Finland, France, Germany, Jordan, Ethiopia, South Africa, Sweden, Japan, and Canada. |
| | United around the globe, the goal of the Organization of Women in International Trade (OWIT) is to foster international trade and the advancement of women in business. OWIT's growing network continues to provide a collective forum to support education, to facilitate information exchange and to promote networking. In pursuing these goals, OWIT strives to provide a rewarding volunteer environment, to stay at the forefront of trade and technological developments, and to build partnerships and alliances with peer organizations and associations. |
| | Launched in 2020, TheWMarketplace is a nation-wide ecommerce marketplace for women-owned businesses to sell their products and professional and personal services. Offering favorable terms to its sellers, it also is a supportive community of women entrepreneurs that have access to learning opportunities through the trademarked HER-Commerce™ programs. With over 500 women-owned businesses selling 3500+ products and services ranging from home goods to coaching, in over 35 states, TheWMarketplace empowers shoppers with a new way to find the communities they want to support, including Black-woman owned, Latina-owned, AAPI-owned, Veteran woman-owned, and more.  |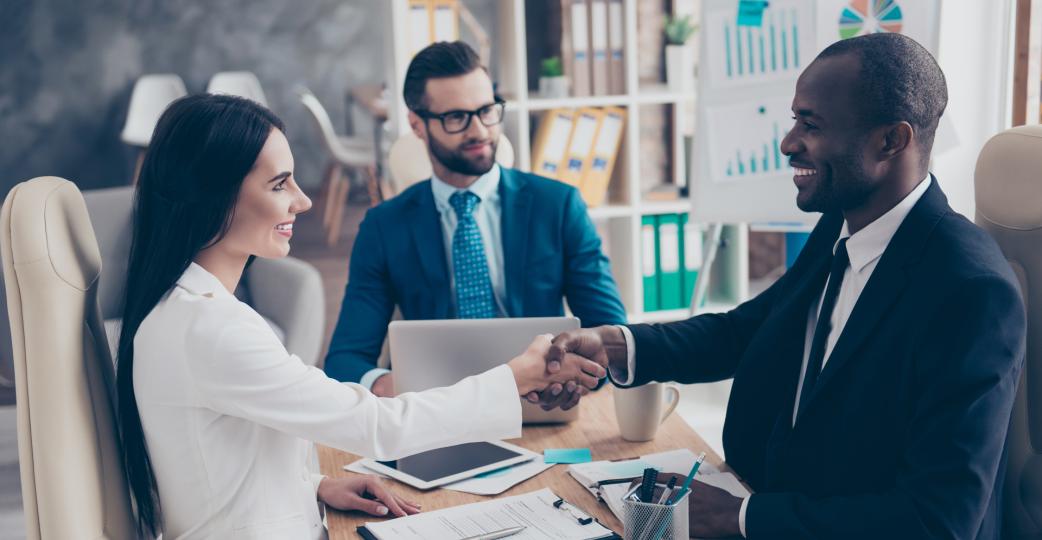 Interested in Becoming a Strategic Partner?
If you are interested in becoming a strategic partner in support of underserved communities, please contact Terri Batch, Global Diversity Export Initiative.