Rural Export Center
How the Rural Export Center Can Help You
Companies from anywhere in rural America can sign up for research assistance through the Rural Export Center. This completely virtual service will help them find the best international markets and identify specific buyers in those markets who may be prospective business partners. Once a research project is completed, the company works closely with their local U.S. Commercial Service Trade Specialist to implement the plans, strategies and activities that emerge from the research. Together, they tap into the global network of U.S. Commercial Service offices located in U.S. Embassies and Consulates in over 70 countries around the world. 
In addition to research services, the REC offers a series of virtual skills-acquisition focused trainings on the topics of Website Globalization and Market Research Skills.
View a video on the different Rural Export Center services!
About the Rural Export Center
The Rural Export Center (REC) mission is to expand exports from rural America, and to position rural American companies to compete and win in the global marketplace. 
The U.S. Commercial Service in Fargo, ND developed the concept for the Rural Export Center after recognizing that rural American companies lack access to the same resources and trade ecosystem as companies in larger, metropolitan areas. Additionally, exporters have frequently identified the need for detailed, industry-specific market research to help them make export decisions and find opportunities in foreign markets. 
View the Rural Export Center 2022 Annual Report
Rural Export Center Services
---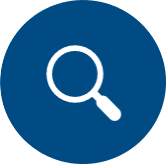 RAISE Research
RAISE is Rural America's Intelligence Service for Exporters. It provides rural U.S. companies with one-on-one market intelligence from a team who identifies customized industry-specific insights and contacts. Being informed before you go helps build confidence and knowledge, making your market entry more efficient.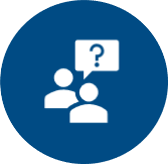 Rural Training
You can participate in training in three areas being offered by the Rural Export Center - website globalization, customizable research with the Rural Export Center, and international market research. These webinars equip you with practical skills to begin improving your international brand and information about where to look to go further.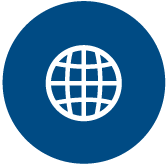 Website Globalization Review (WGR)
The Website Globalization Review (WGR) Gap Analysis service provides technical and strategic assessment of a business's ecommerce sales channel efforts. These reports include SEO tips, simple enhancements, best practices, and more.