Making-Global-Markets-Accessible
Making Global Markets Accessible, Your Ultimate Export Toolkit
Thursday, November 3, 2022
Gather virtually with other U.S. companies focused on defining and refining their international business opportunities and strategies. Hear from a diverse panel of experts on key exporting topics, including:
Export Strategy Development
Resources for Accessing Export Assistance
Supply Chain Resiliency and Diversity
Participating companies can customize their experience through breakout sessions on:
Service exports
E-Commerce and digital strategy
U.S. Export Controls
Intercultural Communication
Additionally, participants can schedule one-on-one meetings with industry & market specialists from U.S. embassies and consulates from select regions around the world to discuss your individual prospects in their respective markets.
Our Speakers:  Making Global Markets Accessible will feature international business experts from the U.S. Commercial Service and our business partners including representatives from Minority, Women, LGBTQ+ and Rural-owned businesses.
Who Should Attend?  Representatives from U.S. companies who would like to explore new international market opportunities, optimize their company's approach to international to become a better exporting company, and find new resources to be more competitive in international markets.
Making Global Markets Accessible Details
When: Thursday, November 3, 2022
Time: 10:00 AM - 3:30 PM Followed by One-On-One Meetings from 3:30 PM to 5:00 PM
Where: Virtual
Cost:$75

Please contact Leslie Drake at leslie.drake@trade.gov for any questions.
Thursday November 3, 2022
Time (EST)

Room 1

Room 2

Room 3

10:00 a.m.

Welcome + Why Export?

Presenters:
Lyn Doverspike, U.S. Commercial Service

Crystal Mills, U.S. Commercial Service

 

 

10:15 a.m.

My First Sale - Client Story

Presenters:
Cherod Webber, Innovative Global Supply

Dorette Coetsee, U.S. Commercial Service

 

 

10:30 a.m.

Global Trends in Service Exports

Presenters:
John Saylor, Commonwealth Trading Partners Inc.

Paul J. Thanos, International Trade Administration

April Redmond, U.S. Commercial Service

Global Industry Opportunities

Energy

Education

Environmental

Safety/Security

Design/Construction

 

11:30 a.m.

Product + Service Overview

Presenter:
Crystal Mills, U.S. Commercial Service

 

 

11:45 p.m.

Break

 

 

12:15 p.m.

Build (or Refine) Your 30 Second Elevator Pitch

Presenters:
Herbert Drayton III, HI Mark Capital

D Yvonne Rivers, Phoebe Marketing Group

Paul Matino, U.S. Commercial Service

Intercultural Communication

Presenters:
Nathan Brown, Kiona Technologies

Dr. David Di Maria, University of Maryland, Baltimore County

Shannon Christenbury, U.S. Commercial Service

Global Industry Opportunities

Healthcare

Cosmetics

 Aerospace/Defense

Automotive

Agriculture

1:00 p.m.

Supply Chain Resiliency Panel

Presenters:
Shawn Levsen, UPS

Thomas Matthias, Global Trade Finance Regions

Eugene Alford, International Trade Administration

Obafemi Elegbede Ph.D., SelectUSA

Access to Capital & Trade Finance

Presenters:
Ed Schick, SBA

Jean-Robert Baguidy, Minority Business Development Agency

Jonathan Brady, ExIm Bank

Michael Jackson, U.S. Commercial Service

 

1:45 p.m.

How to Screen Your New Business Partner Panel

Presenters:
Jonathan Szucs, Advanced Superabrasives

Stephanie Bethel, U.S. Commercial Service

Preparing Quotations and Incoterms

Presenters:
Dulce A. Zahniser, Towpath Group International

Debbie Franklin, U.S. Commercial Service

 

2:30 p.m.

E-Commerce and Digital Strategy

Presenters:
Kimberly Kelly, Trade Credit Specialty

Ingrid Christensen, INGCO International

James Bledsoe, U.S. Commercial Service

Export Controls

Presenters:
Giovanna M. Cinelli, Morgan Lewis

Pompeya Lambrecht, U.S. Commercial Service

 

3:30 p.m.

Break

 

 

3:45 p.m.

Peer to Peer and Speaker One-on-Ones

 Western Hemisphere One-on-Ones

 

5:00 p.m.

Conclude

 

 
| | |
| --- | --- |
|   | Eugene Alford leads the International Trade Administration's Office of Supply Chain, Professional and Business Services (OSCPBS), which consists of two teams that promote and implement policies and programs that foster the competitiveness of U.S. supply chains and professional and business services exporters. The Supply Chain Team delivers expertise across a broad range of industries including: express delivery; cold chain and distribution services (retail, wholesale, franchising, direct marketing and selling); e-commerce and supply chain technology solutions such as blockchain; and transport services (air, maritime, rail, trucking) that make supply chain networks more competitive. |
| | Jean-Robert Baguidy is a Senior Advisor for Capital Access and Global Markets at the Minority Business Development Agency (MBDA), United States Department of Commerce. Mr. Baguidy is Haitian-American and has over 30 years twenty years of experience in Commercial Banking, International Trade Finance and Venture Capital. He is a certified Blockchain Specialist, holds a BBA in Finance from Howard University and an MBA in International Finance and Banking from George Washington University.  |
| | James Bledsoe is the Director of the U.S. Department of Commerce- U.S. Commercial Service's eCommerce Solutions Center, based out of Tacoma Washington.  James is a U.S. Air Force veteran ('99-'10) and holds a Master's Degree in International Relations from the University of Washington's Jackson School of International Studies, where his focus was China's heavy and light industries and market access; James also holds an undergraduate degree (B.A.) in Political Science and China Studies from Washington State University.   |
| | Jonathan Brady is a Business Development Specialist with the Minority and Women-Owned Business (MWOB) Outreach Group at the Export-Import Bank of the United States (EXIM). Based in Washington, DC, his business development role with the MWOB Outreach Group is to serve as the primary liaison for Hispanic business organizations and Veteran business organizations at the national, state, and local levels. |
| | Nathan Brown has a passion for transforming businesses. He has twenty years of experience in analytics, business strategy, and technology entrepreneurship. Previously, he led award-winning technology teams at DuPont and BlueCross BlueShield, taking enterprise systems from concept to implementation. Nathan founded Kiona with the guiding principles of inclusiveness and excellence, and aims to create the best business intelligence solutions on the market. As a serial entrepreneur, Nathan builds companies with the guiding principles of inclusiveness and excellence. As a bisexual human who often feels like an outsider, he seeks to give voice and strength to folks who may otherwise feel alone. Nathan is the co-founder and president of the Upstate SC LGBT+ Chamber of Commerce and an incoming board member of United Way |
| | Ingrid Christensen, author of "The Language of Trust" (New Degree Press, February 2023) and international speaker, formed INGCO International in 2006 after working as a certified Spanish interpreter for over six years. Ingrid possesses a bachelor's degree in Spanish, Legal Studies, and Latino Studies from the University of Minnesota, as well as an MBA from Hamline University. She is passionate about the language services industry and strives to provide the best quality work to her clients and linguists. Ingrid lives in the Twin Cities with her son, and she enjoys spending time on personal development, exercise, music, friends, entertaining, and traveling the world to experience as many new cultures as she can |
| | Giovanna M. Cinelli is a partner with Morgan Lewis & Bockius LLP, resident in the Firm's Washington, DC office, where she leads the Firm's global International Trade and National Security practice. Throughout a career spanning more than 35 years, she has counseled clients from the defense, aerospace, financial, private equity, services and high technology industries covering a broad range of issues affecting national security, including: Export/import investigations (civil and criminal)(unclassified and classified); Due diligence and Foreign Ownership Control and Influence (FOCI) mitigation; Committee on Foreign Investment in the United States (CFIUS) reviews; Sanctions; China and Russia geopolitical factors affecting legal/regulatory issues; Post-transaction cross-border compliance; "Team Telecom" and global Foreign Direct Investment regimes; Government contracts; and Export licensing and related policies. |
| | David L. Di Maria is Associate Vice Provost for International Education at the University of Maryland, Baltimore County (UMBC). As UMBC's senior international officer, he leads institutional strategy for global engagement while overseeing study abroad programs, an intensive English program, immigration services, international partnerships, an international travel security program, and customized training for international organizations. Di Maria regularly presents, publishes and consults on critical issues facing international higher education. He is a current member of the Maryland/Washington, D.C. District Export Council and a former president of the American International Recruitment Council. Di Maria earned a doctorate from the University of Minnesota, where his studies focused on international and intercultural education from a P-16 perspective.   |
| | Lyn Doverspike serves as the MidAtlantic Regional Director covering the states of Pennsylvania, Delaware, Maryland, D.C., Virginia, West Virginia, North Carolina, and South Carolina.   She joined the U.S. Commercial Service in 1997 and became the Pittsburgh office director in 2003. She has been involved in many global and national initiatives, trade education, and outreach efforts to promote the increase of U.S. exports.  Prior to joining the U.S. Commercial Service, Ms. Doverspike gained broad international business experience in handling all facets of import and export sales at a Japanese trading company, Mitsubishi International Corporation.  At Mitsubishi, Ms. Doverspike was responsible for managing multimillion dollar accounts engaged in both importing and exporting of various goods ranging from mill component parts to chemicals and pharmaceuticals.  Ms. Doverspike has initiated, negotiated, closed and executed international contracts. |
| | Herbert L. Drayton III is the managing partner of HI Mark Capital. Based in North Charleston, the VC firm invests in BIPOC and women-owned businesses in the Southeast, seeking both a financial return as well as a social impact. He has enjoyed 20 years of experience establishing, buying, and managing a dozen businesses in a variety of industries including healthcare, IT, SaaS, and corporate training. Herbert served honorably in the US Air Force and the US Marine Corps Reserves.  He received a BS degree from the University of Phoenix and an AS degree from the Community College of the Air Force.   |
| | Obafemi "Femi" Elegbede Ph.D. is a Senior Economist with the Investment Research Team at SelectUSA, U.S. Department of Commerce International Trade Administration. SelectUSA works with the U.S. and Foreign Commercial Service and entities across government to facilitate job-creating business investment into the United States and raise awareness of the critical role that economic development plays in the U.S. economy. Dr Elegbede works with 75 global markets/US embassies and more than 100 locations throughout the United States (50 states and US territories).  |
| | Debbie Franklin is the director of the Alaska office of the U.S. Department of Commerce, U.S. Commercial. Debbie currently serves on the agency's Global Teams: Energy, Travel and Tourism, Maritime Technology, Aerospace and Defense, Rural, and China as well as the Arctic Affinity and US Field Safety Groups.  Debbie previously established and directed the International Trade Center with Iowa Small Business Development Center where she trained and counseled small businesses on international finance, marketing, compliance, and global logistics Debbie holds a bachelor's degree in business from Pacific Lutheran University in Tacoma, Washington.  She holds a Certificate in Global Oil & Gas Management from Thunderbird Executive Education.   |
| | Recently launched by Kimberly Kelly, Trade Credit Specialty is an insurance brokerage offering expertise in business credit insurance, including ExIm Bank products. Kimberly is passionate about helping her clients leverage trade credit insurance to maximize credit sales and minimize bad debt, always with the goal of the policy paying for itself in increased sales and reduced expenses. She is especially excited about a new ecommerce product which will allow businesses to extend credit to business customers seamlessly at the point of sale. |
| | Shawn Levsen has worked for over 20 years in UPS international business development.  From his base in Baltimore, he now serves as the Regional Director of Brokerage Product Development, responsible for sales of brokerage and international trade services.    He holds a MA from American University in Washington, DC and BA from the University of Iowa. Outside of work, he just completed two terms as the Chair of the National Association of District Export Councils and continues to teach as an international business adjunct professor. |
| | Thomas F. Matthias is a Global Trade Sales Officer for trade finance and trade banking services in Regions' Global Trade Finance Department. In this capacity,he is responsible for delivering customized trade finance solutions for Regions' clients engaged in international business. Mr. Matthias joined Regions Bank in 2016 as Vice President with trade finance and trade banking business development responsibilities for the Georgia East Tennessee, North Carolina, South Carolina and Virginia markets. |
|   | Crystal Mills has been with the U.S. Commercial Service since 2015. As the current Global Healthcare Team Leader, she specializes in making critical connections within the healthcare industry. She is also focused on finding global healthcare opportunities for small a |
| | D Yvonne Rivers has been the Principal of Phoebe Marketing Group since 1997, a business development, marketing and training company serving globally and headquartered in Washington, DC. Yvonne is a graduate of Lincoln University in Pennsylvania and did her  graduate marketing studies at Virginia Commonwealth University in Richmond, Virginia. Yvonne has expanded with micro-enterprise and entrepreneurial training programs in Africa in the countries of Asia, Ghana, Kenya, Nigeria, Rwanda, South Africa and in Belgium, Canada, Germany, London, Paris , Trinidad and Tobago and the United States. Phoebe recently launched African Dream Business Institute as a 'Sister" cohort to American Dream Business Institute operating virtually since 2013 |
| | John Saylor has over 45 years of diversified international trade development and transportation experience. Currently he is Director of the International Trade Group for Commonwealth Trading Partners in Alexandria, Virginia, a diversified solutions firm which provides project management and international trade control system solutions, including export management, anti-terrorism and nonproliferation solutions, for commercial and government clients around the world. Mr. Saylor specializes in market entry and development for products and services for both domestic and foreign clients. Mr. Saylor is a frequent international traveler having visited and conducted business in over 90 countries around the world. |
| | Ed Schick is the Export Finance Manager based in Pittsburgh-PA and is responsible for promoting the programs to businesses and lenders in Pennsylvania, Delaware, and southern Ohio.  Prior to joining the SBA, Ed had a 25+ year career in international banking and financing, holding several positions utilizing ExIm's foreign buyer product, traveling extensively throughout Latin America, and working with foreign buyers in segments such as heavy equipment, medical equipment and US franchises, among others. |
| | Jonathan Szucs is a manufacturer and an exporter.  He is the current President of Advanced Superabrasives Inc. and the current Vice Chair of the National Association of District Export Councils.  Jonathan also serves as the Vice Chair for the North Carolina District Export Council.   Under Jonathan's leadership in successfully developing global distributors, Advanced Superabrasives earned the 2013 Presidential "E" Award for Exporting Excellence.   |
| | Paul J. Thanos is the Director for Finance and Insurance Industries at the U.S. Commerce Department's International Trade Administration.  Mr. Thanos is responsible for developing and executing policy, analysis, and promotion initiatives pertaining to finance and insurance industries, trade and project finance, environmental, social and governance (ESG) investing, and access to finance. |
| | Cherod Webber, a social entrepreneur, established Innovative Global Supply (IGS) to identify and solve social problems on a large scale. IGS launched in 2008 as a global supplier of high-quality nutritional products to malnourished populations around the world. As President and CEO of Innovative Global Supply, Mr. Webber has expanded this strategic focus to launch new endeavors to aid in his commitment to supporting innovative projects.  |
| | Dulce. Zahniser is Managing Director of Towpath Group International, LLC where she represents clients involved in global technology solutions, manufacturing, energy and infrastructure, agribusiness, real estate development, communications, financial services, nanotechnology and smart technology.  Her services include assistance with exports and imports, international trade compliance, trade and investment finance, trade audits, logistics and market identification.  Dulce is also the Senior International Trade Specialist for the Virginia Small Business Development Center (SBDC) at George Mason University |
As part of Making Global Markets Accessible, participants will have opportunities for one-on-one virtual meetings with our Industry Specialists from Latin America and Western Europe, the Small Business Administration, International Trade Specialists from the U.S. Commercial Service, and others.  Once you complete your Making Global Markets Accessible registration, a link and instructions on selecting meetings will be sent to you.
Services for U.S. Exporters
We provide a range of services to U.S. businesses interested in developing and succeeding in international markets.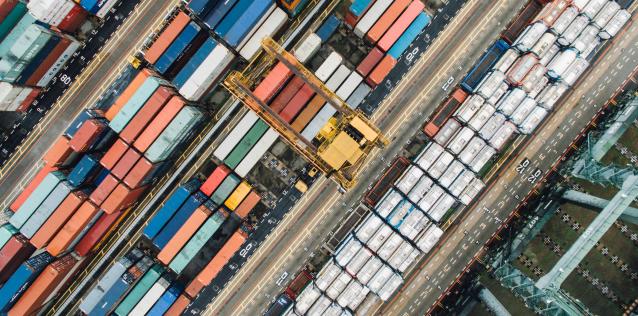 Services for U.S. Exporters
Companies can find assistance locally in more than 100 U.S. Commercial Service offices nationwide and in more than 70 international offices.