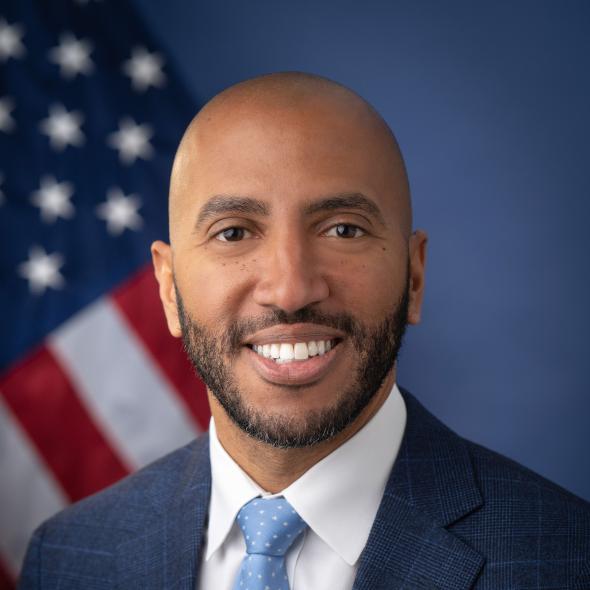 Tyrik McKeiver
Tyrik "Ty" McKeiver is the Director of Public Affairs for the International Trade Administration. In this role, he leads outreach and digital engagement for an agency of 2,200 employees across 100 U.S. cities and 80 international markets. He helps leaders and experts craft communications that amplify the Biden-Harris Administration's commercial diplomacy efforts to enhance economic inclusive growth and improve the global business environment for engagement with all audiences, including the U.S. business community, industry stakeholders, journalists, social media followers, and Trade.gov users.
Prior to ITA, Ty served in the Public Diplomacy Section of the U.S. Mission to the United Nations of the U.S. Department of State under the leadership of Ambassador Linda Thomas-Greenfield. In this role, he was responsible for developing and managing strategic outreach and engagement initiatives, programs, and events that were intended to effectively communicate U.S. foreign policy priorities and highlight the ways democracies deliver for communities at home and around the world with a diverse network of domestic constituency groups, diaspora communities and youth, civil society organizations, academic institutions, and private sector partners.
Ty's career includes senior positions spanning both the public and private sectors overseeing organizational, political, and communications campaigns at the local, state, national, and global level. He served as Vice President for Ogilvy's Public Relations, Social Impact, and Government Practice; Vice President for Global Strategy and Communications in the Global Financial Crimes Division at MUFG Bank; Chief of Staff in the NYC Mayor's Office for International Affairs; and as a Senior Advisor to the Deputy Secretary for Management and Resources at the U.S. Department of State during the Obama-Biden administration. He has worked in various legislative and public affairs capacities at the U.S. Transportation Security Administration at the Department of Homeland Security and the Bureau of Industry and Security at the Department of Commerce. He also served as a professional staff member on the U.S. House of Representatives Committee on Homeland Security and as a legislative aide in the U.S. Senate.
Ty is a two-time recipient of the Meritorious Honor Award (2015 and 2016) and the Benjamin Franklin Award (2014) from the U.S. Department of State. In 2018, he was named to New America's Black American National Security and Foreign Policy Next Generation Leaders and later as one of the organization's 2020 LGBTQIA+ Out Leadership list. In 2021, he was recognized by The BoardIQ in its Hall of Fame of African Americans Exceptional Leaders in Innovation, Sustainability, Transformation, and Inclusion. Ty was a member of the Truman National Security Project and served as a co-director of the TruDiversity initiative in 2021, where he champions black, brown, LGBTQIA+ and young voices in national security and foreign policy spaces.
Ty received a Master of International Affairs degree from the School of International and Public Affairs at Columbia University and Bachelor's degree in International Relations from Florida International University.