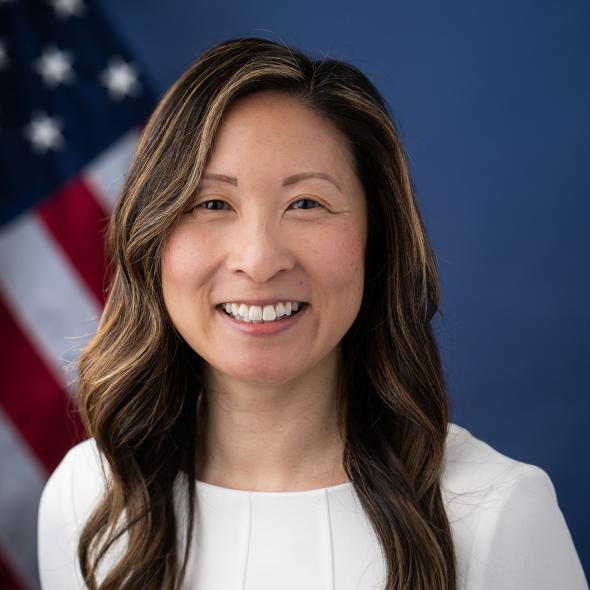 Kendee Yamaguchi
Kendee Yamaguchi was appointed by President Biden to serve as the Deputy Assistant Secretary for the U.S. Field at the International Trade Administration. In this role, she oversees nearly 300 trade professionals in more than 100 U.S. cities. She helps U.S. businesses export their goods and services, and attracts foreign direct investment to grow jobs within the United States.
Yamaguchi has more than 20 years in executive management working closely with local, state, and national government leaders, businesses, and investors across the globe to promote job creation, public investment, and cultural diversity. She has deep experience within the aerospace, technology, agriculture, energy, and life sciences sectors of the economy. Most recently, she served as Deputy Mayor of Seattle, one of the largest cities in the nation, where her primary responsibilities included coordinating City priorities on business, cultural initiatives, and external relations. She also served Washington state as Assistant Director of its Department of Commerce, and as an Assistant Attorney General.
Yamaguchi's work in the U.S. Pacific Northwest includes her serving as a delegate on many trade missions to Asia, Europe, the Middle East, and the Americas. While Executive Director for Snohomish County, she was responsible for an airport which was home to the largest aerospace manufacturing facility in the world and established the nation's first airport commercial terminal through a public/private partnership. She was also a cabinet member to Governors Jay Inslee and Chris Gregoire. During the Clinton Administration, she held roles managing events and in management. This includes her work on the Executive Order creating the White House Initiative on Asian Americans, Native Hawaiians, and Pacific Islanders, an effort to advise the President on ways the public, private and non-profit sectors can work together to advance opportunity, justice, and equity.
Yamaguchi earned her bachelor's degree from American University and law degree from Seattle University. She has served on the Seattle Ethics and Elections Commission, Washington State Bar Association Professionalism Committee, and local and national boards.
Kendee's family history includes time in a Japanese American internment camp in the Pacific Northwest, which inspired in her a passion for righting past injustices.