Supply Chain Landing Page
Supply chains are the lifeblood of the U.S. economy.
Transactions within global supply chains account for over 76 percent of world trade, and policies and practices that impact the configuration of supply chains can radically disrupt or redirect global trade patterns. The efficiency of U.S. supply chains is a critical factor supporting the global competitiveness of the U.S. economy as a whole. The integrity and security of these supply chains are also vital national security concerns. Emerging industry 4.0 technologies, including artificial intelligence, blockchain, and 3D printing, are radically changing the face of global supply chains, opening new and promising opportunities for U.S.-based manufacturing growth. 
Distribution services contributed $2.7 trillion to U.S. private sector GDP in 2017, representing 17.2 percent of GDP. These services also accounted for 21.1 percent of the private sector workforce, or 25 million full time employees. In addition, cross-border exports of distribution services totaled $49.4 billion, or 6.3 percent of all U.S. cross-border services exports. Top markets for U.S. cross-border distribution exports include the United Kingdom, Japan, and Germany. Logistics services represented 49.8 percent of total distribution services exports. 
The Office of Supply Chain, Professional and Business Services at ITA addresses policy and regulatory issues to ensure that U.S. supply chains are the most cost-effective, efficient, and secure in the world. 
Access Asia Aerospace & Marine Technology Trade Opportunities
As part of the U.S. Department of Commerce's Indo-Pacific Initiative, the U.S. Commercial Service (CS) Oakland office is organizin...
America Crece Conference Panama & Costa Rica
The América Crece initiative is a whole-of-government approach that will foster private sector infrastructure investment in Latin...
Security Mission for Economic Prosperity in El Salvador, Guatemala, and Honduras
Join the United States Department of Commerce's Security Trade Mission for Economic Prosperity in El Salvador, Guatemala, and Hond...
Supply Chain News and Resources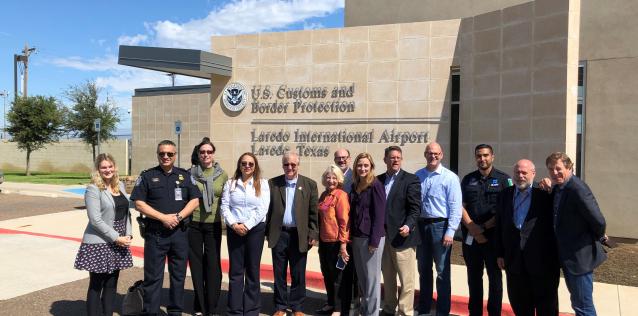 Blog: Innovative Customs Procedures in Laredo, Texas Accelerate U.S. Exports to Mexico
ITA's Advisory Committee on Supply Chain Competitiveness (ACSCC) saw the Laredo Airport's streamlined customs procedures firsthand in November 2019, learning about key cross-border innovations.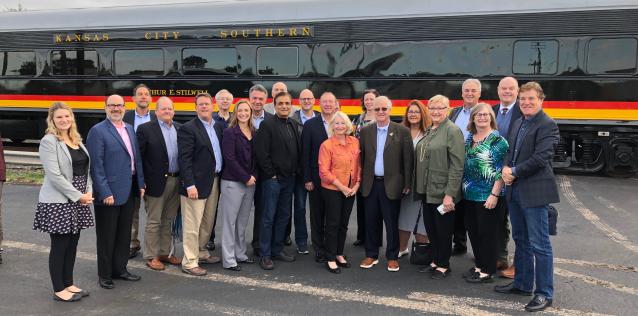 Blog: Advisory Committee Witnesses Supply Chains at Work in Laredo
ITA's Advisory Committee received a firsthand look at supply chain competitiveness on the U.S.-Mexico border.
Contact Our Supply Chain Experts
ITA's Supply Chain team is ready to provide expertise and guidance on a host of supply chain issues, including rail, trucking, maritime, express delivery, and air services.

Upcoming ACSCC Meeting
Date: 15 January, 2020 - 16 January, 2020
Location: U.S. Department of Commerce, Washington DC
Email the Designated Federal Officer, Richard Boll, to attend.