Office of Supply Chain, Professional and Business Services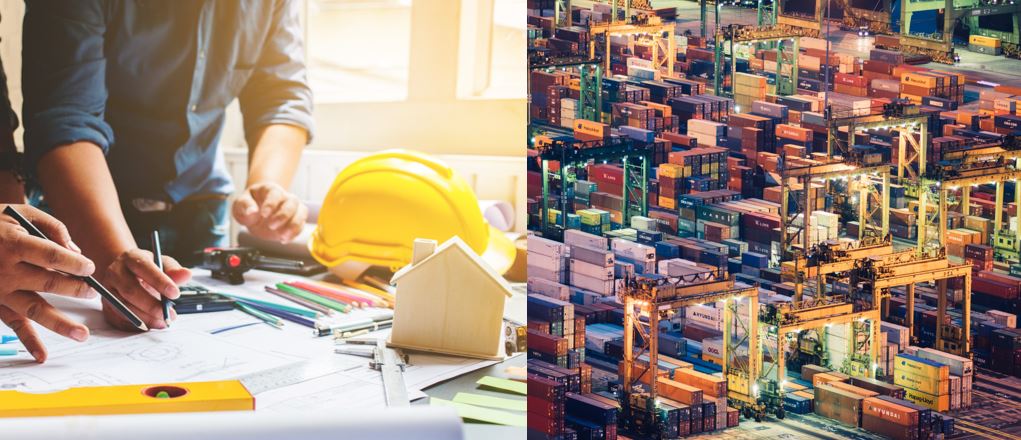 Office of Supply Chain, Professional and Business Services
Mission
The Office of Supply Chain, Professional and Business Services (OSCPBS) promotes and implements policies and programs that foster the competitiveness of U.S. supply chains and professional and business services exporters in sectors such as education, architecture and engineering, and legal and accounting services. 
Industries
| | | |
| --- | --- | --- |
| Accounting | E-Commerce | Legal |
| Air Services | Education | Management Consulting |
| Architecture, Engineering, and Construction (AEC) | Express Delivery | Maritime Services |
| Cold Chain | Franchising | Rail Services |
| Research and Development | Retail | Trucking Services |
Who we are
The Supply Chain Team delivers expertise on Supply Chain issues through industry analysis, the advancement of competitiveness, trade policy development and trade negotiations across a broad range of services industries including: express delivery; cold chain and distribution services (retail, wholesale, franchising, direct marketing and selling); e-commerce and supply chain technology solutions such as blockchain; and transport services (air, maritime, rail, trucking) that make supply chain networks more competitive.
The Team also administers the Advisory Committee on Supply Chain Competitiveness (ACSCC), which advises the Secretary of Commerce on the elements of a comprehensive national freight infrastructure and freight policy to support the U.S. supply chain and export competitiveness. The Committee's work is intended to further the Administration's export, economic, and job growth goals.  
Professional and Business Services Team
The Professional and Business Services (PBS) Team advocates for and promotes the interests of U.S. providers of education services; professional services, including legal services, accounting, and management consulting; architecture, engineering, and construction; university and private sector research and development; and other business services. The PBS Team is also a key source of expertise on cross-border trade in services (CBTS) issues in U.S. trade agreement negotiations. 
What we do
As the U.S. Government's advocate for the development of U.S. service industries in international trade, OSCPBS and its trade specialists work closely with the private sector and other U.S. Government agencies to expand exports and improve foreign market access for U.S. companies. The office coordinates the Services Working Group of the Trade Promotion Coordinating Committee (TPCC), in addition to the following:
Trade Policy – OSCPBS participates in bilateral and multilateral negotiations on services trade, including the General Agreement on Trade in Services (GATS) in the World Trade Organization (WTO), U.S. free trade agreements such as the United States-Mexico-Canada Agreement (USMCA), and other multilateral fora, including Asia-Pacific Economic Cooperation (APEC). The office works with other U.S. Government agencies on the negotiation and implementation of trade agreements to ensure that U.S. services providers gain the greatest opportunities for success in the international marketplace. OSCPBS oversees the Congressionally-mandated Industry Trade Advisory Committee (ITAC) on Services as well as the Advisory Committee on Supply Chain Competitiveness (ACSCC), ensuring industry input in policy development. 
Market Access – U.S. services companies may encounter obstacles when seeking opportunities internationally. OSCPBS works with the U.S. services sector to identify these barriers to trade and undertakes a dedicated effort in concert with other U.S. Government agencies to eliminate market access impediments, ensure trading partners abide by commitments, and adopt regulatory practices that provide favorable treatment to all competitors.
Export Development – The office provides export development assistance to U.S. companies. It manages a trade promotion program of industry events and conferences. OSCPBS specialists help exporters identify opportunities in specific overseas markets.
Industry Analysis – OSCPBS prepares reports on key service industries and provides policy makers with information and analysis on international trade and competitiveness in services.  OSCPBS analyzes services industry trends and technological developments to ensure that U.S. Government trade policy effectively supports the private sector. OSCPBS expertise is frequently called upon when the U.S. Government is determining the national security implications of foreign investment in U.S. services companies. OSCPBS specialists are recognized as the U.S. Government's primary experts on service industry issues covered by the office.