SABIT Current Europe Programs
Updated information about SABIT Program structure, policies, and COVID-19 practices as well as applications for upcoming SABIT programs. 
Please note that all program information and rules should be read in full before beginning the application.
Description of the Program
Since 1990, the U.S. Department of Commerce's Special American Business Internship Training (SABIT) Program has successfully trained more than 7,000 executives and scientists from South Asia, Eurasia and other regions of the world. SABIT provides trainees (Participants) the opportunity to become familiar with a U.S. industry sector and its regulations, establish valuable business relationships, learn about and purchase innovative technologies, equipment, and services, and come to understand market-based business concepts. 
Each industry-specific program trains up to 20 professionals for up to two weeks in the United States beginning with training which may include sessions on policy, legislation, standards, certification, business plan development, cross-cultural negotiations, and management for both associations and businesses. This is complemented by site visits and meetings with U.S. companies in the specific industry sector and supporting associations. 
What the Program Provides
For those selected to participate in this program, the U.S. Government will pay for round-trip airfare from a designated site to the United States, lodging, a comprehensive training program, emergency medical insurance, and a stipend to offset the costs of meals and incidental expenses. 
Each Participant must provide his or her own transportation to the designated departure site and possess a valid international passport on which to travel. SABIT will attempt to provide roundtrip tickets from each Participant's preferred departure city in their home country. Each SABIT Participant will travel on a B-1/B-2 business visa, which prohibits the receipt of a salary or honorarium. Participants are responsible for the cost of the U.S. visa. SABIT will provide an invitation letter to support the Participant's visa application. SABIT Participants may not seek permanent employment in the United States. The process of getting a U.S. visa in some countries is constrained by the global pandemic and other issues. SABIT will assist applicants to the extent it can. However, SABIT, and the U.S. Department of Commerce, do not have any control over the visa process, and we must adhere to all U.S. Department of State rules and regulations. Decisions regarding visa issuance are determined solely by the U.S. Department of State. 
Description of the Applicant
The program will cover a variety of industry topics including, but not limited to, equipment, technology, and policy. The program is designed for directors, senior managers and executives who oversee specific industry sector activities for their organizations. Candidates who apply to participate in the training program should be in a position of significant responsibility and have at least 3-5 years of management experience. 
The program will be conducted in English. Therefore, Participants must be fluent in English.
Applicants are screened and selected by the U.S. Department of Commerce based on their professional and educational achievements and experience in specific industrial sectors. After applications are reviewed, a number of Applicants will be invited to interview with SABIT staff. SABIT's Washington, DC office will then make final determinations regarding which Applicants are selected for training. Those selected will be notified by a SABIT official from the United States or from a SABIT or U.S. Government representative in their home country or region. 
The scheduled SABIT programs are listed below with a link to each application. Applicants should submit the entire application packet in one sitting. Information in incomplete forms is not saved. Do not leave any questions blank. Emailed copies of forms will not be accepted. Applications must be completed online by the deadline date.
If selected for an interview, the Candidate will be asked for a copy of his or her passport bio page. There are no fees of any kind associated with completing a SABIT application. There is no cost for applying, processing the application, or being selected to participate in the program, other than the cost of the U.S. visa and resulting costs, transportation to the departure city, and meal and incidental expenses while on the program which may be offset by a stipend. 
SABIT Program Application: Free Response Questions
Sections eight and nine of the SABIT Program online application require longer responses. Because applicants must complete the form in one sitting (you are not able to save your answers and return later) this list of questions is provided to help you think through your answers ahead of time.  
Program Rules and Responsibilities
Upon completion of their training, Participants must return to their home countries. Participants may extend their stay in the United States after the training but must inform the SABIT Program before airline tickets are purchased. Tickets purchased by SABIT will be from the designated departure city to Washington, DC and must depart the United States from Washington, DC back to the original designated departure city. Please note overstaying your I-94 date may affect a person's ability to obtain another U.S. visa. Get more information on visas. 
Please be advised that the SABIT Program will conduct a due diligence review of both the Applicant and his/her company via several different means, which may include web searches, credit bureau reporting agency searches, through the Office of Foreign Assets Control (OFAC) at the U.S. Department of Treasury, and other sources. If there are any sanctions against the Applicant or the Applicant's company or if there are any legal or ethical concerns found, he/she will not be considered for the program. If the Applicant has already been invited before the information was found, his/her invitation may be revoked, or he/she may be terminated from the program if he/she is already in the United States. This review is directed only at serious matters involving U.S. government sanctions, or serious legal or ethical issues, and has resulted in adverse action by the SABIT program only very rarely. 
Any material misrepresentation on the part of the Applicant either orally or in writing will automatically be grounds for disqualification or expulsion from the program regardless of whether the Participant is already selected or in the United States. 
SABIT Participants are not eligible to participate in a U.S-based SABIT program a second time.
In-person SABIT Programming will be organized and carried out with precautions in place for the health and safety of all attendees in response to COVID-19, and with due regard to and, as appropriate, in alignment with then-current guidelines. Please read the current COVID-19 information found at this link before applying for the program. All Participants must adhere to all directions on COVID-19 safety provided by SABIT staff including but not limited to testing, masks, and necessary quarantine if such a circumstance arises. 
COVID-19 Vaccination and Travel Information
IMPORTANT: COVID-19 VACCINATION AND TRAVEL INFORMATION
Since the beginning of the global pandemic, the SABIT Program has been closely monitoring COVID-19 developments and continues to plan in-person, U.S.-based programs for future dates. As the program dates approach, SABIT will decide on each event on a case-by-case basis to allow Commerce Department staff to evaluate the health and safety circumstances of the event and determine whether to move forward. In the event that the SABIT program session is able to move forward in-person, the health and safety of all Participants remains our top priority, and with any resumption of in-person events, the International Trade Administration is announcing basic health and safety precautions that will highlight existing guidelines applicable to all SABIT Program Participants.
SABIT Program Participants must be fully vaccinated with a U.S. Government-approved COVID-19 vaccine in order to travel to the United States.
The U.S. Center for Disease Control (CDC) has determined that for the purposes of entry into the United States, vaccines accepted will include those that are approved or authorized by the U.S. Food and Drug Administration (FDA), as well as vaccines with an emergency use listing (EUL) from the World Health Organization (WHO). See the CDC's website for more details.
Travel regulations may change several times before a SABIT Participant travels to the United States under the SABIT Program. Program Participants must meet the requirements in effect at the time of entry to the United States. Read about updated travel information. The information found at that website supersedes any information provided in these instructions.
COVID-19 related regulations vary from locality to locality in the United States. To enter U.S. Government buildings, you may need to attest to being fully vaccinated. To enter restaurants and other businesses you may need to show a copy of your vaccine record along with photo identification. Please understand that you will need to be flexible while on the program and while traveling across the United States. Due to the rapidly changing regulations in response to COVID-19, your program may be curtailed or adjusted at any point.
SABIT Participants who test positive for COVID-19 in transit to or during the SABIT Program are responsible for following the relevant regulations and guidelines, including any quarantine protocols, and are expected to cease participation in in-person events until a negative test is received or quarantine protocols are fulfilled. If a Participant who has tested positive is deemed by the SABIT Program to pose a health risk to other Participants, SABIT may terminate their participation and will provide a return ticket to the Participant's home country as soon as possible under COVID-19 travel guidelines.
SABIT will stay updated on requirements for travel back to Participants' home countries. It is the Participant's responsibility to stay updated on his or her country's requirements for entry after the program is concluded. Such requirements may change while the Participant is in the United States.
SABIT Europe Programs Open for Application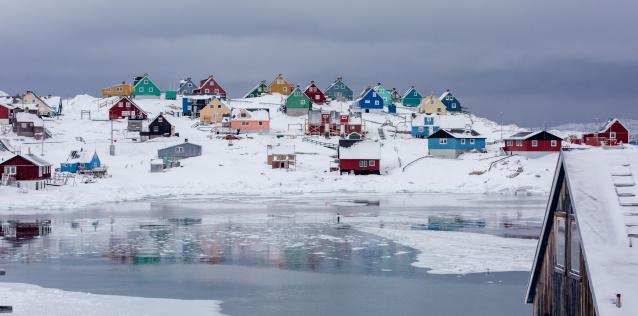 Tourism for Greenland
October 2023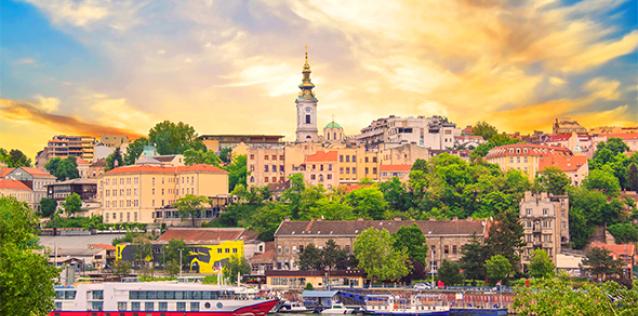 Clean Energy for Serbia
September 2023- For a link to the application for this program, which is currently OPEN until JUNE 20, 2023, please contact Liza Sobol, Deputy Director, SABIT Program, liza.sobol@trade.gov, OR Tracy Rollins, Director, SABIT Program, tracy.rollins@trade.gov.