RDO Equipment Finds Fertile Ground in Chile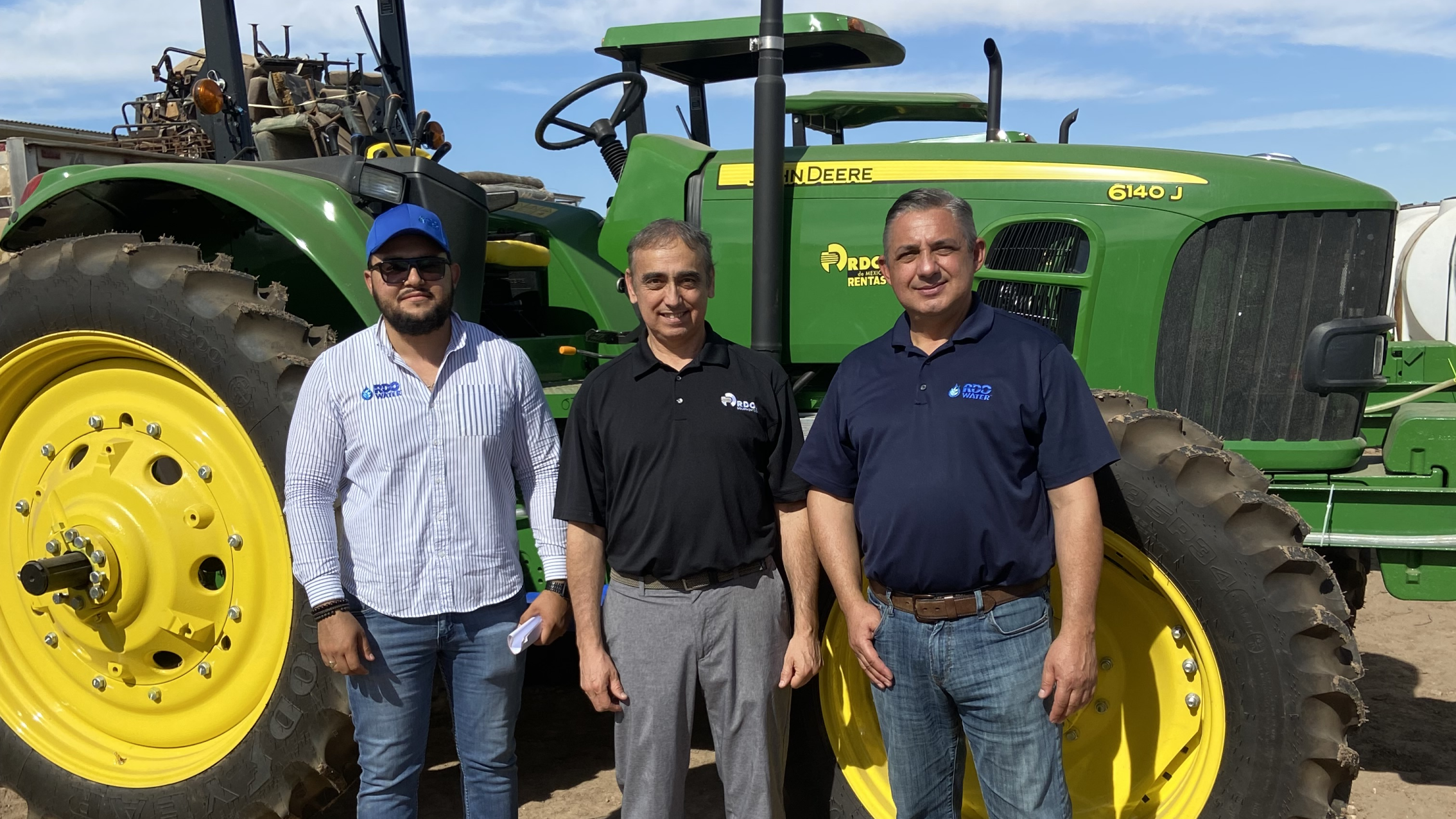 RDO Equipment Company is a dealer of John Deere agricultural machinery, based in Fargo, ND. RDO markets new and used farm equipment across 9 states, including more than 75 stores across the nation, along with an international presence in Africa, Australia, Mexico, Russia and Ukraine.
On August 22, 2017, RDO Equipment staff Mark Kreps, Olga Hall and Spencer Nelson met with U.S. Commercial Service North Dakota Office Director Heather Ranck to discuss opportunities for RDO in Latin America. With a goal of expanding into an area with limited export experience, RDO embarked on a RAISE Research project to identify the top countries and potential partners throughout the vast region. After researching trade and ag machinery trends in the region, a RAISE Matrix was delivered on December 12, 2017 and RDO selected three countries for in-depth study. One of the countries RDO selected was Chile. The CS North Dakota team searched for information on agricultural machinery trends in Chile, and compiled a report including basic details on twenty-one potential Chilean ag machinery importers.
Once RDO had hired Cesar Mesones, RDO's Spanish speaking Latin America Business Manager, the company followed up this RAISE report with a request for a CS Virtual International Partner Search (IPS) Plus service from the U.S. Commercial Service in Santiago, Chile on September 28, 2020. RDO already had some contacts and experience in Chile, and shared their information as a part of the outreach efforts. CS Chile's Agricultural Machinery Specialist Mary Lathrop reached out to seventeen different Chilean firms as part of the IPS, and delivered the report detailing the outreach and feedback on December 23, 2020.
In December 2021, RDO Equipment confirmed the sale of two pieces of agricultural machinery to a Chilean buyer who was among those included on both the RAISE Report, and also in the IPS outreach.
"Having the U.S. Commercial Service support our outreach into Latin America has helped us save time and uncover new opportunities," said Olga Hall, Director of International Sales for RDO Equipment. "We appreciate the step-by-step approach where each phase of opportunity is tackled one step at a time. We also appreciate that the U.S. Commercial Service is on call both locally and overseas to assist us as we expand into a new region."