Veteran-Owned Company's Technology "Protecting those who Protect us" Globally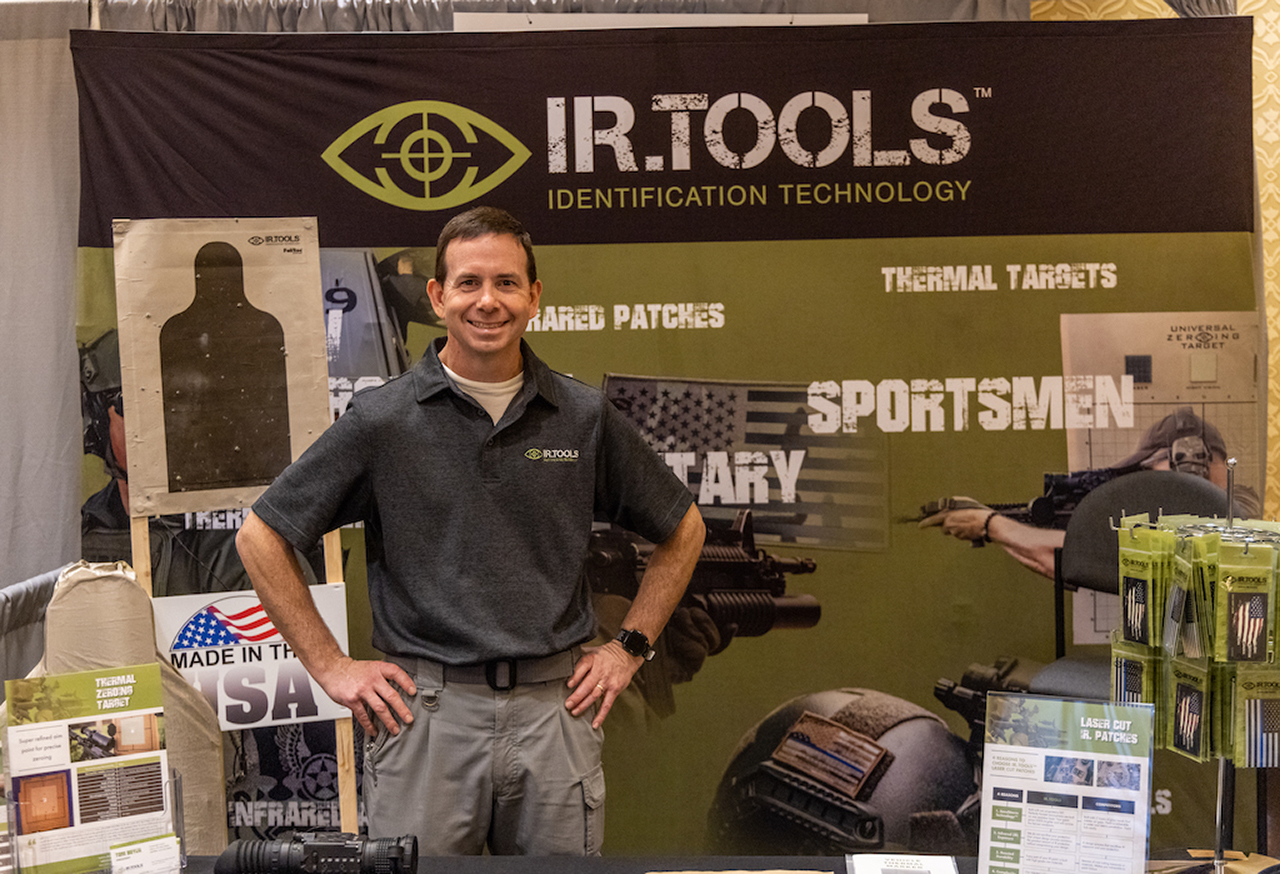 Founded in 2006 and based in Crofton, Maryland, IR Tools is a family and veteran-owned company that manufactures infrared identification products compatible with night vision and thermal imaging devices. These infrared products include friend or foe IR patches, ground control thermal markers for aerial command and control, and thermal training targets. In addition to the Military, IR.Tools is supplying infrared identification to law enforcement and sportsmen who benefit from its many safety and operational applications.
In 2009, Tom Boyer, CEO of IR Tools, started to explore expanding internationally and reached out to the U.S. Commercial Service in Baltimore, Maryland. To help develop an export strategy, Tom enrolled in ExporTech,  a structured export strategy and business development program. Although, IR Tools had the confidence that their niche products were appealing to overseas buyers, and the foundational knowledge to export, they had to implement these principals into their business development strategy. "In the early days we did very little outreach and vetting of international distributors. Now, our selection process is much more strategic," said Boyer.
IR Tools used the matchmaking resources of the U.S. Commercial Service to identify and meet vetted foreign partners at International Trade Shows. Additionally, IR Tools leverages the expertise of the commercial staff at the U.S. Embassies to evaluate the suitability of foreign firms to serve as their resellers.
Since beginning their export journey, IR Tools has learned numerous lessons, like the importance of conducting upfront due diligence on perspective partners. According to Boyer,  "It's all about executing an export strategy and developing a process to continually evaluate our priority global markets."
Today IR Tools serves customers in over 20 countries protecting those who protect us globally!
Company Location: Crofton, Maryland
Company Website:  https://ir.tools
Local Office: Baltimore, Maryland  
Trade Specialist: Paul.Matino@trade.gov  
Services: Export Counseling, Website Globalization Review, Feature U.S. Exporter, Trade Shows