U.S. Commercial Service Helps a Washington Business Close a Deal in Qatar with Confidence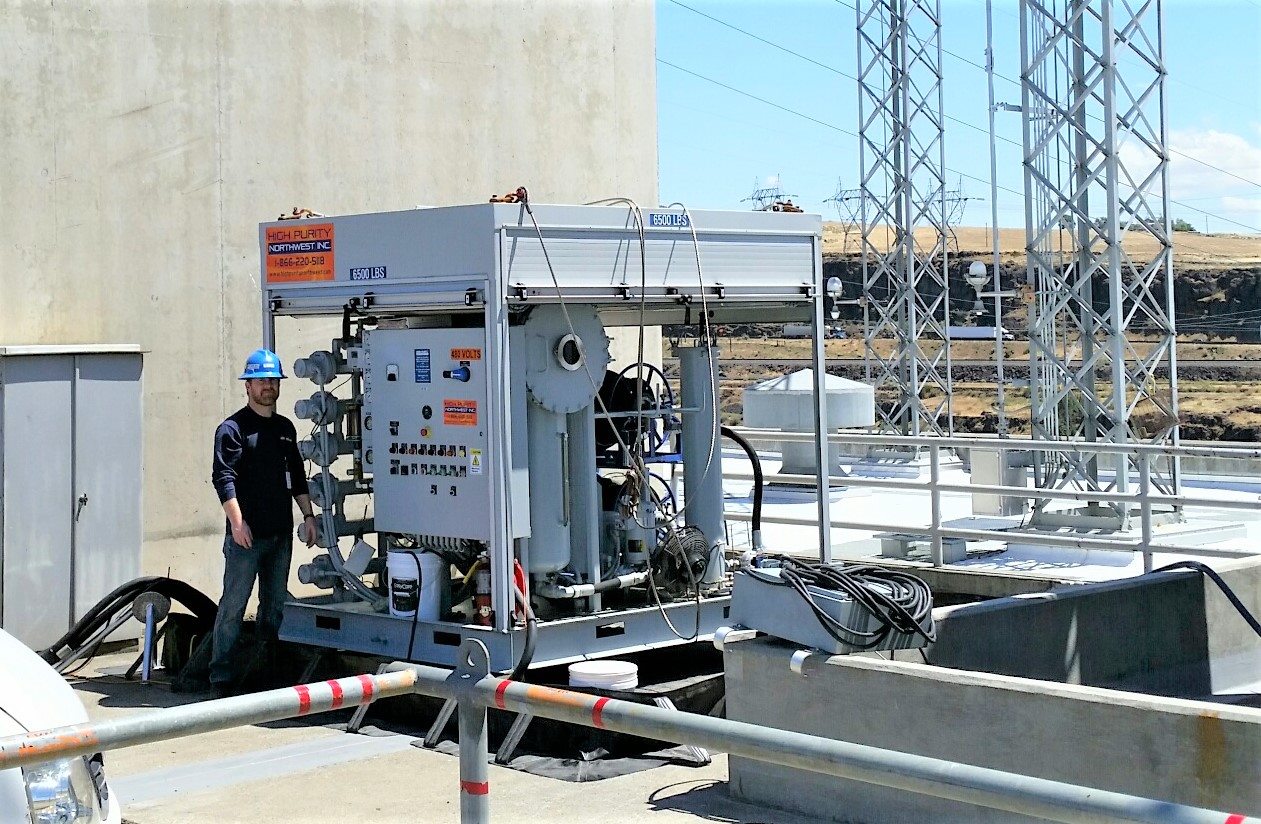 High Purity Northwest, Inc. (High Purity) was founded in 1995 in Lynnwood, Washington to offer industrial grade oil and fluid filtration equipment for liquid and gas applications to a wide range of industries. They also offer application driven solutions to contamination problems and have the expertise to assist customers with equipment that will improve the reliability of their machinery assets.
In June 2019, High Purity reached out to the U.S. Commercial Service in Seattle (CS Seattle) to ask about a sales inquiry they received from Qatar. While the Qatari customer appeared to know what he was looking for with respect to the equipment, the payment terms and conditions requested were unusual and concerning. CS Seattle's colleagues at the U.S. Embassy in Doha (CS Qatar) were able to provide insights about common Qatari business practices, payment issues, and encouraging information about the prospective buyer. As the sales contract and Letter of Credit were being negotiated, however, certain new requirements by the buyer, including unusual payment milestones made the deal look less promising. CS Qatar offered additional support by liaising with the customer's bank to address High Purity's concerns.
Throughout the complex sales negotiations, CS Seattle also connected High Purity with a banker who was a member of the Washington State District Export Council (DEC).  District Export Councils are organizations of business leaders from local communities, appointed by various U.S. Secretaries of Commerce, whose knowledge of and expertise in international business provides a source of professional advice for their region's local firms.  Washington DEC members come from Washington State businesses, governmental agencies and non-profits who provide professional advice to help other Washington firms compete and win business in the international marketplace. 
Thanks to the investigation and insights provided by CS Qatar, as well as the support from CS Seattle and the Washington DEC, in April of 2020, High Purity had the confidence to close the deal and moved forward with the substantial sale.
Company President Michael Washburn said "The team at US Commercial Service and Banner Bank were a huge help and advocate for us in Qatar.  We would not have been able to secure this order and successfully complete this job without them"