Mrs. Fields Expands Franchise to Taiwan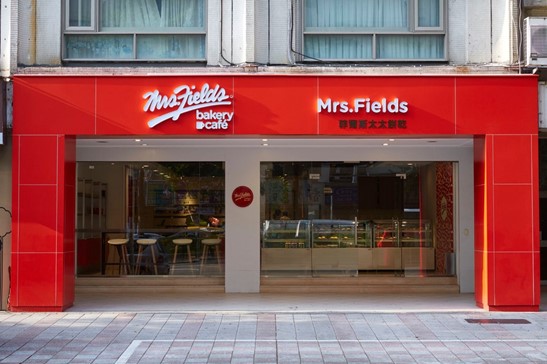 US Commercial Service assists Famous Brand's Mrs. Fields to expand cookie franchise with new retail store in Taiwan.
Famous Brands, based in Broomfield, Colorado has used the U.S. Commercial Service's (CS) Denver office over the years to develop its Mrs. Fields and TCBY franchises. Mrs. Fields produces cookies, brownies, and cakes that are available at over 250 locations worldwide. In 2018, Mrs. Fields came to U.S. Commercial Service trade specialist Lana Lennberg looking for new Asian markets to enter.
Through market research and collaboration with the CS Taipei office, Mrs. Fields was able to take the steps to open its first location in Taiwan. CS Taipei translated various promotional materials from Mrs. Fields and circulated them throughout the franchise industry. This promotion led Chia Hsin Kang (KANG International) to contact Mrs. Fields, resulting in the successful sale of a franchisee license to the Taiwanese firm. CS Taipei continued to support Mrs. Fields and KANG International through to their store opening in September 2020, including securing the attendance of the Director of the American Institute of Taiwan (AIT).
"The new store opening event was very meaningful and with the presence of the AIT Director, the U.S. brand was truly validated. According to our Franchisee, for a good segment of the population, it will mean something and with the social media exposure, it brought a lot of positive attention to the brand."  - Chito Lumanlan, Director of International Support, Famous Brands