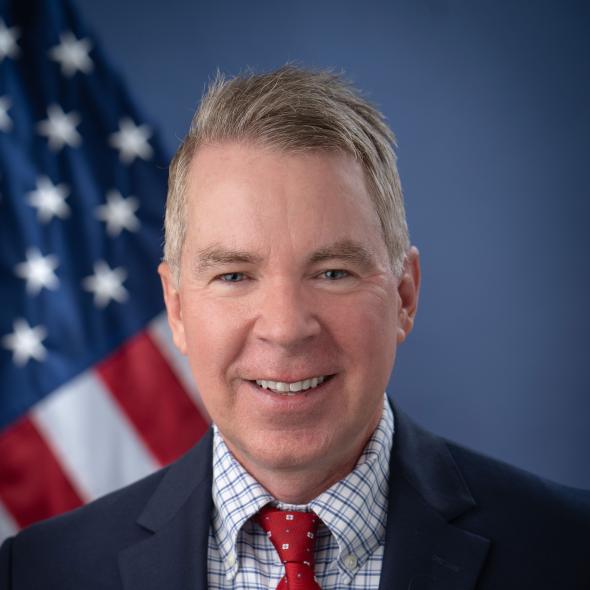 Scot Fullerton
Scot Fullerton is the Associate Deputy Assistant Secretary for Antidumping (AD) & Countervailing Duty (CVD) Operations at the International Trade Administration (ITA). In this role, Fullerton works with the Deputy Assistant Secretary for AD/CVD Operations to oversee the administration of more than 660 antidumping and countervailing duty orders. These critical orders play a crucial role in safeguarding the interests of U.S. industries by protecting them against the adverse effects of unfairly traded imports, thus promoting a fair and equitable business environment.
With a remarkable career spanning over 25 years in the international trade remedy domain, Fullerton's expertise has left an indelible mark in the private sector and various roles within ITA's Enforcement & Compliance division. His dedication and achievements have earned him prestigious accolades, including the Department of Commerce Gold Medal Award for Personal and Professional Excellence in conducting antidumping and countervailing investigations of steel products from multiple countries.
Fullerton's impact is further exemplified by the Department of Commerce Gold Medal Award for Organizational Development, recognizing his instrumental role in leading an extensive multiyear efforts to revamp and enhance trade enforcement regulations, which ultimately resulted in the successful implementation of new rules in the fall of 2021. Additionally, his contributions to developing innovative policies and procedures for better enforcement of antidumping duty orders and new shipper reviews have earned him the esteemed Commerce Department Bronze Medal Award.
Fullerton is originally from New Iberia, Louisiana. He received his juris doctorate, specializing in international law, from Tulane University School of Law and his Bachelor's degree in International Studies from American University's School of International Service. He lives in Ashburn, Virginia, with his wife, Vera, and children, Liam, Collins, Annabeth, and Griffith.