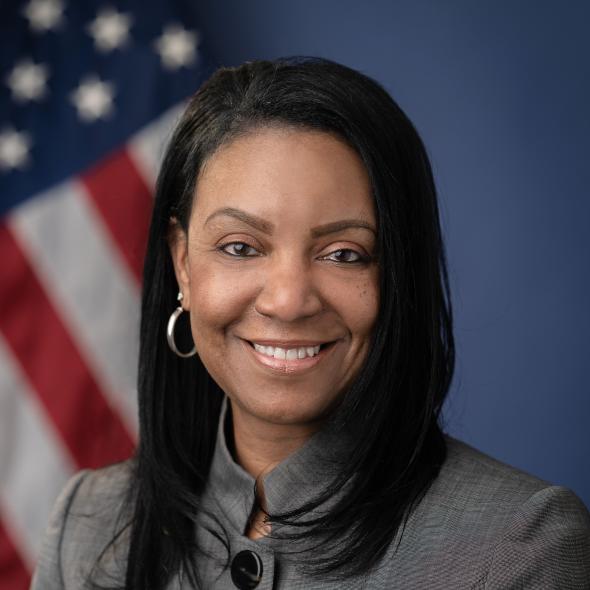 Laurie Monk
Laurie Monk is a Human Capital Executive with a distinguished career spanning over three decades in public service. Currently serving as International Trade Administration's (ITA) senior advisor to the Chief Financial & Administrative Officer and the Deputy Under Secretary, Monk plays a pivotal role in shaping and executing human resource strategies that drive organizational success. Her expertise lies in the areas of succession planning, talent management, and organizational and performance management.
In her role at ITA, Monk is responsible for developing and implementing innovative human capital initiatives that align with the organization's goals and priorities. Her strategic vision and leadership have been instrumental in fostering a culture of excellence and employee engagement within the agency. Through her guidance, Mrs. Monk has helped ITA attract and retain top talent while empowering employees to reach their full potential.
Before joining ITA, Monk held a significant position as the Deputy Assistant Secretary for Management and Planning in the Department of Education's Office for Civil Rights (OCR). As the principal advisor to OCR's Assistant Secretary, she oversaw and directed all aspects of planning, budget development, and operational and administrative policies for OCR's headquarters components and regional offices. Her commitment to efficiency and effectiveness resulted in streamlined operations and enhanced service delivery.
Monk's passion for supporting employee development and career growth became evident during her tenure at the Department of Defense, where she held various positions. Over the years, she has made it her personal mission to advocate for employee well-being, promote training and development opportunities, and provide valuable mentoring and coaching to colleagues across the federal government.
Education has always been a cornerstone of Monk's success. She holds a degree in Business Administration with a concentration in Management from Strayer University. Additionally, she is a certified web development professional, reflecting her adaptability and willingness to embrace emerging technologies.
Outside of her professional accomplishments, Monk cherishes her role as a devoted wife and mother of two. Balancing a successful career with family life, she exemplifies the importance of work-life integration and nurturing personal relationships.
Monk's exemplary career trajectory and commitment to excellence have earned her admiration and respect from colleagues, peers, and superiors alike. Her passion for human capital development and dedication to public service continue to inspire and shape the future of federal workforce management.