Xact Metal Leverages U.S. Commercial Service Support to Propel International Growth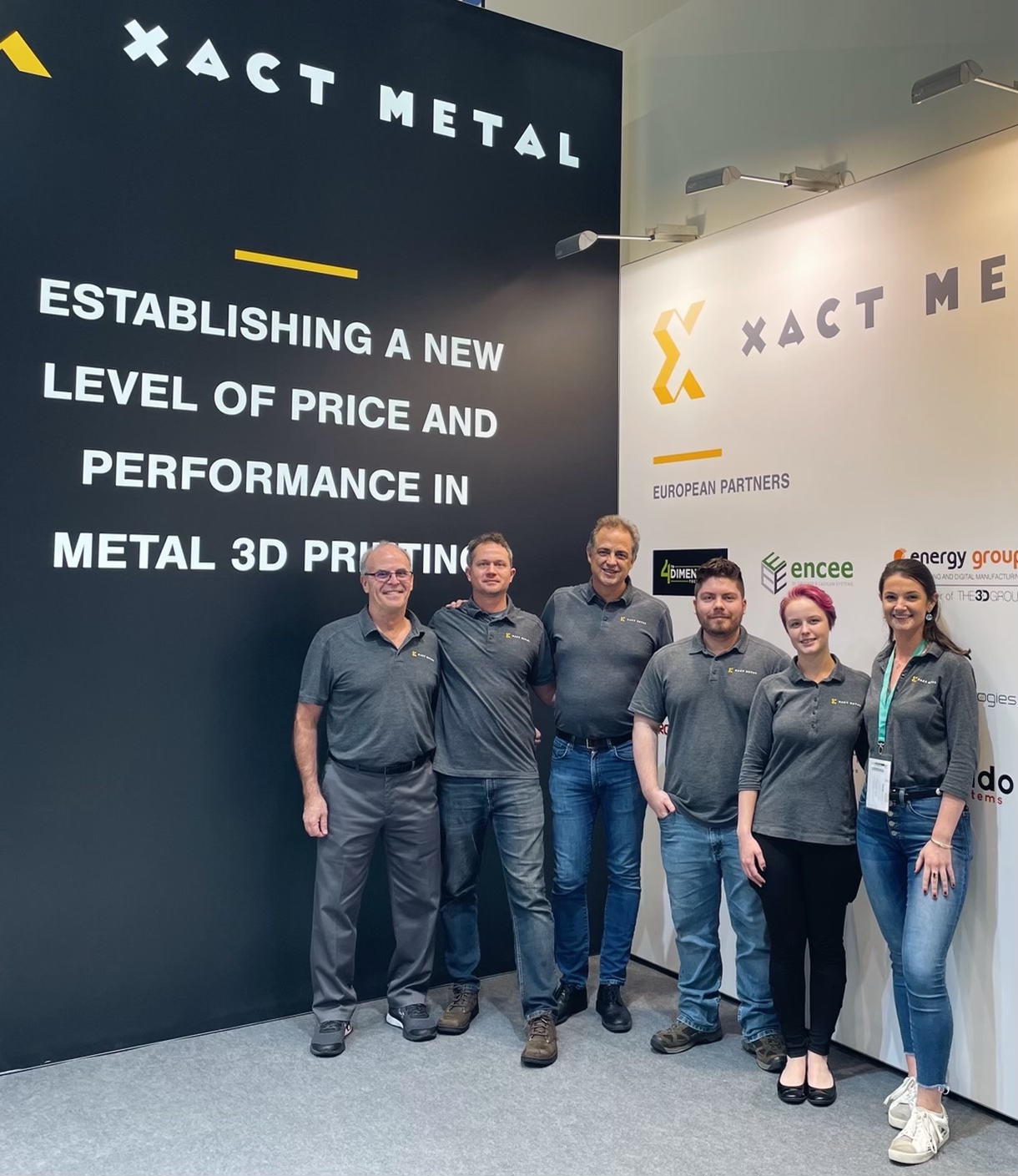 Founded in 2017 when CEO Juan Mario Gomez met a group of Penn State engineers, Xact Metal has since established a global network that includes 26 resellers across 48 countries. Throughout this journey, the company has leveraged support across the business community, including state, federal, local, and private sector resources. A key component of their international success has been their annual participation in Formnext Expo, a major hub for the Additive Manufacturing/3D Printing industry, and a show where CS Germany and others across Europe have supported U.S. exhibitors.  
Xact Metal is strategically located within the Penn State Innovation Park, which offers access to resources such as the Penn State Small Business Development Center (SBDC), SEDA-COG, the State of Pennsylvania's Regional Export Network partner for Central PA, Ben Franklin Technology Partners, and the U.S. Commercial Service offices in Pittsburgh  and Harrisburg. Leveraging these available resource partners, Xact Metal found crucial support to meet international partners and gain essential market intelligence. They have capitalized on these resources at the Formnext Expo, and through direct meetings abroad. Despite having an established network, Xact Metal keeps in close contact with these organizations, inviting them to their Formnext exhibition annually, as they recognize the tremendous benefit these organizations provide a young company with high growth potential. 
Xact Metal displayed this success through their most recent partnership with System Create in Japan, announced in early October 2023. In pursuit of finding a local partner, Xact Metal pursued an International Partner Search and other events and programs to identify candidates before ultimately securing an arrangement with System Create.  
Commercial Operations Leader Dave Jankowski emphasized, "System Create is a strong sales partner whom we would not have found without the help of the U.S. Commercial Service and the support of the State of Pennsylvania's export programs." Overall, Xact Metal has been a model for how innovation and hard work can be complemented by small business resources to create new opportunities at home and abroad.