Thai military sources discontinued batteries from Nevada supplier!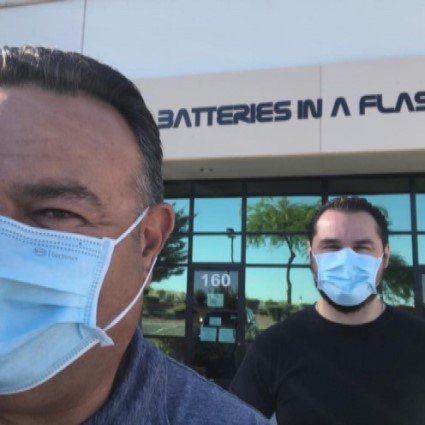 Exell Battery offers an assortment of the hard-to-find, obsolete battery models that power many devices such as meters, flashes, radios, lasers, scopes, microphones, and many other home and business uses. Exell Battery is located in Las Vegas, Nevada – www.exellbattery.com 
Staff at the U.S. Commercial Service Thailand and Las Vegas offices, reintroduced the Thai representative who purchases on behalf of the Thai military to representatives at Exell Battery. The reintroduction allowed for a smooth transaction between the parties, leading to the sale of 500 units of the 22.5V Alkaline Battery replacement product. 
"It's been a real pleasure meeting Mr. Hector Rodriguez, International Trade Specialist with the U.S. Department of Commerce. As a principal founding owner of my 18-year old company, I was quite surprised and thankful to learn about his role and the Department of Commerce's role in assisting small businesses like ours. I wasn't aware that the U.S. Department of Commerce had an International Trade Administration to assist in communication matters in commerce dealings between companies internationally. The opportunity for our U.S. based battery assembly facility to increase our export business using the programs that the Department of Commerce offer provides us with these much-needed tools."  - Michael Dinielli, President / CEO, Exell Battery