MGK International Export Achievement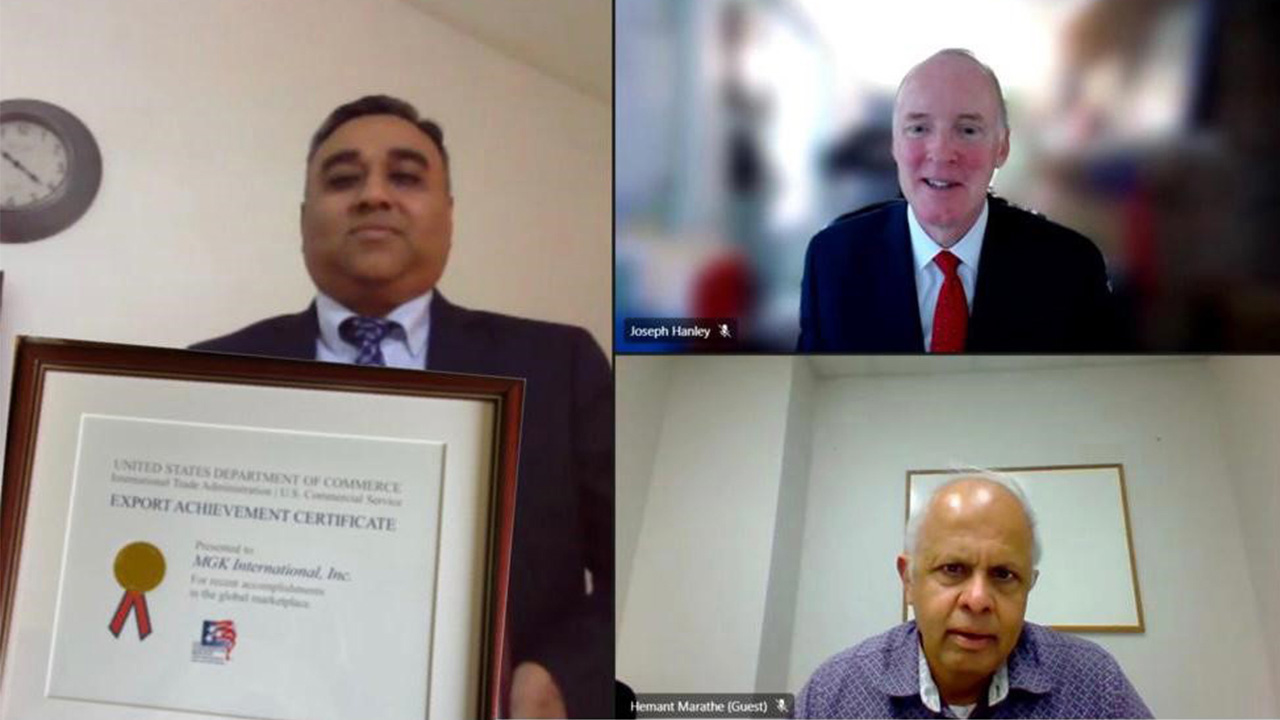 New Jersey Business Receives Export Achievement Award for Success in Taiwan.
Photo: MGK International awarded Export Achievement Certificate. Dipan Patel (left), Acting Deputy Assistant Secretary of Commerce Joseph Hanley (top right) and Mayor Hemant Marathe of West Windsor Township (bottom right)
MGK International is a metal trading and processing company located in central New Jersey. The West Windsor Township-based business sources ferrous and non-ferrous materials, such as aluminum and iron scrap metal, from across the United States for distribution to customers throughout the world. MGK International worked with the U.S. Commercial Service to develop partnerships with market leaders in Taiwan that resulted in over $1.8 million in export sales. These export transactions supported 22 American jobs.  
Dipan Patel, Business Development Manager at MGK International, hailed the export achievement saying: "We are proud of our work with the U.S. Commercial Service to open up our business to Taiwan. This tremendous achievement is a testament to the rapid strides we have made to enter this market."