CES
CES is a proud participant of the U.D. Department of Commerce's Trade and Event Partnership Program (TEPP). Through the U.S. Commercial Service's network of offices in the U.S. embassies and consulates worldwide, the TEPP recruits pre-screened foreign buyer delegations to participate in the selected tradeshows in the United States, connecting U.S. companies with international buyers. 
The U.S. Department of Commerce leverages its global network of industry specialists to connect U.S. exporters with pre-vetted and purchase-ready international buyers interested in connecting to U.S. suppliers. 
Are you interested in exporting or expanding your business overseas? Connect with the U.S. Embassy Commercial Specialists at CES 2024. Specialists in the information and communication technology sector, in select overseas international opportunities, and beyond.
Why should I Register for CES?
CES is an event where the world's biggest brands meet new partners, and the sharpest innovators hit the stage. Owned and produced by the Consumer Technology Association (CTA)®, CES features every aspect of the tech sector. 
151 countries represented. 35.5% of all registrants are from outside the U.S.
51% of registered attendees are senior level*.
63% of attendees have a significant buying influence for their organization.
Over 3273 exhibitors as CES 2023.
*President/owner, C-Level, VP, Director/Sr. Manager/General Manager
U.S. Commercial Service at CES 2024
1. Regional Meet and Greets with International Delegates
Meet international delegates at these four informal meet & greets. Drop by the International Business Center at the Venetian Expo to chat with potential foreign buyers and partners as well as our in-country tech experts.
Regional Meet and Greets will take place on Thursday, January 11th at the International Business Center at the Venetian Expo. There will be individual sessions for the Middle East & Africa, Europe, the Americas, and Asia. 
International Delegations from these countries** will be part of the Regional Meet & Greets. 
[9:30am - 11:00am] - Middle East & Africa: Algeria, Cameroon, Ethiopia, Iraq, Israel (Tentative), Jordan, Mauritania, Nigeria, Palestine (Tentative), Senegal, South Africa, Tunisia
[11:30am - 1:00pm] - Europe: Austria, Azerbaijan, Czech Republic, France, Georgia, Germany, Greece, Hungary, Italy, Kazakhstan, Netherlands, Poland, Romania, Türkiye, Turkmenistan, Ukraine, United Kingdom, Uzbekistan
[1:30pm - 3:00pm] - Americas: Argentina, Brazil, Canada, Costa Rica, Ecuador, El Salvador, Guatemala, Jamaica, Mexico, Peru, Trinidad and Tobago
[3:30pm - 5:00pm] - Asia: China, Hong Kong, India, Japan, Philippines, Singapore, South Korea, Thailand
** More Countries expected to confirm soon; check back regularly.
2. Company Directories
The U.S. Commerical Service will be putting together two directories, U.S. Exhibitors and International Delegates. Visit our booth at the CES 2024 show to access our directories.
3. Booth Presence
The U.S. Commercial Service will be located within the U.S. Government Pavilion in Eureka Park. You can also visit the International Business Center (Venetian Expo) at CES 2024 or set up a meeting with the U.S. Commercial Service. 
4. Webinar Opportunity
Webinar: Connecting to International Markets at CES
Join the U.S. Commerical Service (USCS) and Consumer Technology Association (CTA) for a complimentary webinar to learn about opportunities for U.S. companies to expand globally at CES 2024. This webinar will feature regional updates from four Digital Attache's in Africa, the Middle East, and Europe. Attendees will also learn more about the CES and CTA and will hear about international opportunities planned for the show. 
Date: November 16, 2023
Time: 12:00pm - 1:30pm Eastern
Cost: Free
Contacts:
David Edmiston
Senior International Trade Specialist
(612) 348-1637
David.Edmiston@trade.gov
Leticia Arias
Senior International Trade Specialist
(310) 597-3574
Leticia.Arias@trade.gov
CES by the Numbers
CES has a large impact within the tech industry. CES lists that they have generated 177k stories, hosted 58 countries, territories and regions, and over 3k media members in attendance. CES is a fantastic opportunity to present your brand, ideas and technology innovations.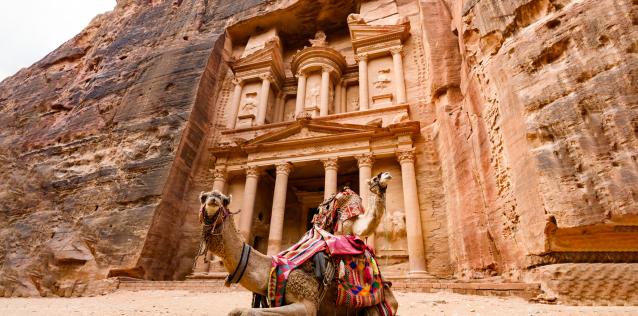 Featured: U.S. Commercial Service highlights from their Jordan Delegation
View highlights from CES 2022 and the Jordan Delegation hosted by the U.S. Commercial Service from the U.S. Embassy in Jordan.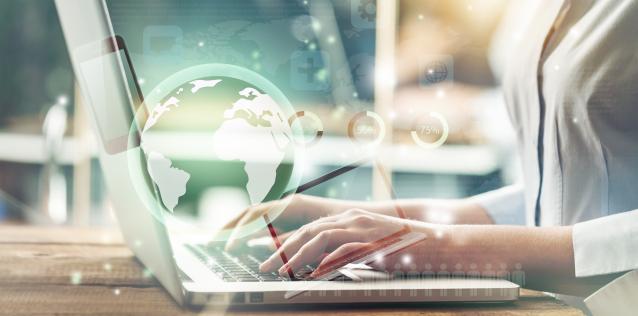 Featured Exhibitors for CES 2023
Agenda for U.S. Commercial Service Events at CES
---
Learn about the U.S. Commercial Service and our role at CES 2024:
- Overview of the U.S. Commercial Service
- Regional Market trends (Asia, Europe, The Americas) - Overview of CES and Consumer Technology Association (CTA) - Q&A