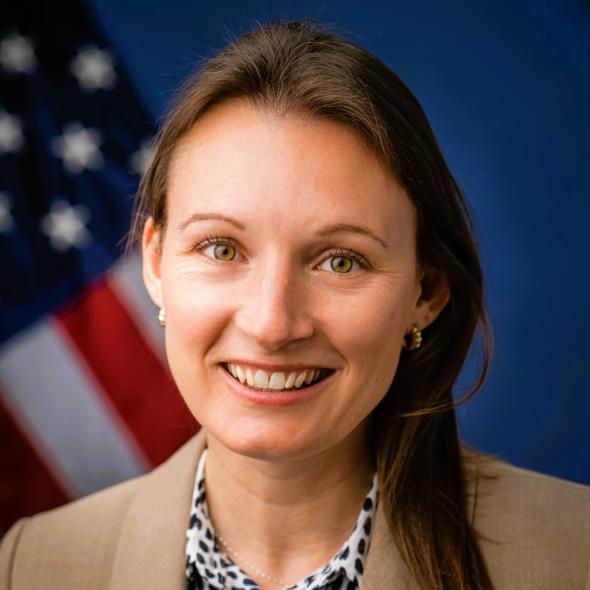 Tricia Van Orden
Tricia Van Orden is the Director of the Trade Promotion Coordinating Committee Secretariat (TPCC) for the International Trade Administration (ITA). In this role, she coordinates trade promotion strategies with 20 federal agencies as well as states and localities to expand the number and diversity of U.S. businesses that successfully compete in global markets, in order to accelerate firm-level growth, expand employment, and contribute to equitable local and regional economic development. With a focus on small business export promotion, Van Orden also serves as the U.S. delegate to the Asia-Pacific Economic Cooperation (APEC) Small and Medium Enterprises Working Group. Additionally, she is responsible for coordinating women's economic empowerment activities across ITA, and she leads the Gender Committee of the Department of Commerce's Equity Council. 
Van Orden has held several positions at ITA. She directed the President's Export Council and the President's Advisory Council on Doing Business in Africa. She also served as the Canada Desk Officer, where she was responsible for increasing access to the Canadian market for U.S. businesses.  Van Orden started at ITA as a Presidential Management Fellow in the Office of the Western Hemisphere, where she lead efforts to promote business ethics and corporate social responsibility programs among local business communities throughout Central America and the Caribbean. 
Van Orden has also worked at the Inter-American Development Bank, where she led programs to increase the capacity of small businesses to access capital. She started her career as an aide in the U.S. Senate covering foreign affairs and international trade. Van Orden earned a Bachelor of Arts in economics from Colorado State University, a Bachelor of Arts in political science from the University of Washington, and a master's in public policy from George Mason University.