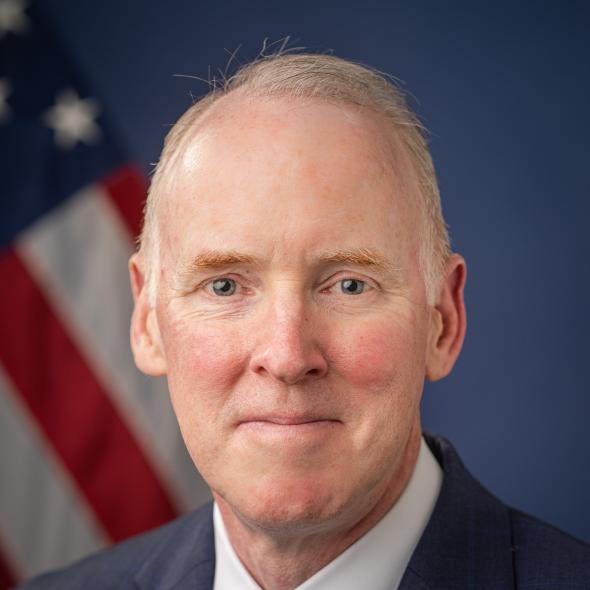 Joseph Hanley
Joseph Hanley is the Acting Deputy Assistant Secretary for U.S. Field Operations and National Field Director for the International Trade Administration. In these roles, he oversees approximately 275 trade professionals based in more than 100 U.S. cities, focused on assisting U.S. businesses to export their goods and services to foreign markets and attract foreign direct investment to grow jobs in the United States.
During his career, Joe worked with his team to spearhead several national initiatives including the Commerce Department's U.S. Partner Country status at Hannover Messe in Germany. Led by the Secretary of Commerce, this event featured President Obama and Chancellor Merkel opening the event and touring the trade show floor. Over 10 months, Joe planned and coordinated worldwide efforts across multiple work-streams, that led to unprecedented levels of participation by U.S. companies, EDOs, and event sponsors, leading to recognition with ITA's Bronze Medal Award and the U.S. Department of Commerce Gold Medal Award.
Joe also led his team to create and execute Trade Winds, an overseas trade promotion conference and mission held annually for eleven years in Turkey, Poland, Mexico, Brazil, Singapore, Korea, Colombia, South Africa, Chile, Romania and India. Through this award-winning program, thousands of U.S. companies from nearly all 50 states have successfully developed U.S. export sales in new overseas markets. The event series has been recognized with the ITA Bronze Medal Award and twice received the U.S. Department of Commerce Silver Medal Award.
Joe also worked with his team to develop the Discover Global Markets export promotion conference; staging initial events in New Jersey in 2012 and in North Carolina in 2013 and 2014.  In 2013, Joe led the national launch of the Discover Global Markets program series across the country, resulting in a highly successful series of national events over the last several years that have benefitted thousands of U.S. companies across the country.
Before joining the Commerce Department Joe earned a Master of Arts in international affairs with a concentration in international economic policy from The George Washington University, and a Bachelor of Science in political science from the University of Scranton. Raised in Scranton, Joe currently resides with his family just outside of Philadelphia in Glenside, Pennsylvania.