Advanced Manufacturing Formnext 2022
Business Opportunities, U.S. Pavilion, U.S. Commercial Service Support
EUROPEAN MARKET OPPORTUNTIES FOR U.S. COMPANIES:
Outside of the United States, the largest market for additive manufacturing goods and services is the European Union. In 2020, the EU accounted for an estimated 29% of installed AM systems worldwide, contributing to over 27% of global sales of AM systems. Leading markets in EU's additive industry include Germany, France, and Italy, with growing markets in Austria, Hungary, Poland, and Belgium, among others. (Source, Wohler's Report 2021)
FORMNEXT DESCRIPTION:
Formnext is Europe's leading show for Additive Manufacturing (AM) & industrial 3D printing. Formnext 2022 will take place in Frankfurt, November 16-19, 2021. Formnext, one of the few in-person events in 2021 attracted 606 exhibitors from 36 countries, and 17,859 visitors from 76 nations. With over 44 companies, the United States organized the largest number of foreign exhibitors.
PRODUCTS:
Formnext showcases the Additive Manufacturing supply chain: design/product development; printers and materials; manufacturing preparation/pre-processing; component processing; solutions for surface treatment; quality management; metrology; digitization/services; tool and die making, training & consulting.

For further details, please visit the event site: https://formnext.mesago.com/frankfurt/en/exhibitor-search/product_groups.html
U.S. COMMERCIAL SERVICE SUPPORT:
Promotion of the U.S. exhibitors via the U.S. Commercial Service's international network to international buyers and distributors; matchmaking; trade specialists will be onsite to counsel U.S. companies on their respective Additive Manufacturing market and facilitate business for U.S. companies.
Special Offer for U.S. Companies
---
The U.S. Pavilion
Due to its strong success in 2021, the AM Standards Forum will take place also at Formnext 2022. The Forum is jointly organized by CS Düsseldorf, ASTM International, ISO and others with support of show organizer Mesago. At this venue, some 150 participants meet for a full day program focusing on AM standards with featured keynote speakers, panel discussions and industry-specific breakout sessions.
U.S. Pavilion exhibitors can select from a variety of ready-to-go-packages with stand construction, graphics, meeting area in highlighted location.
U.S. Pavilion exhibitors will also have their company listed in all on-site trade media, the formnext app and the interactive hall plan, along with being promoted worldwide to show attendees and other benefits.
Questions about Formnext 2022?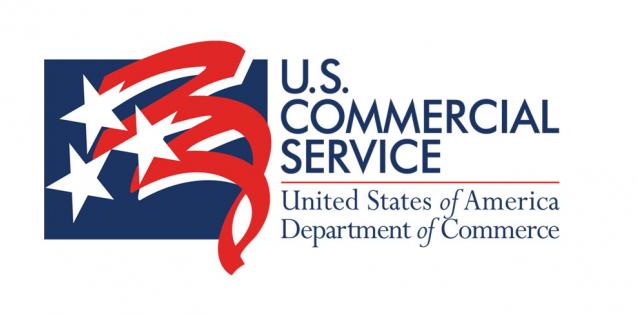 Kirsten A. Hentschel
Commercial Specialist, AM Specialist
U.S. Consulate General, Dusseldorf - Germany
Tel: +49 (0)211-737-767-30