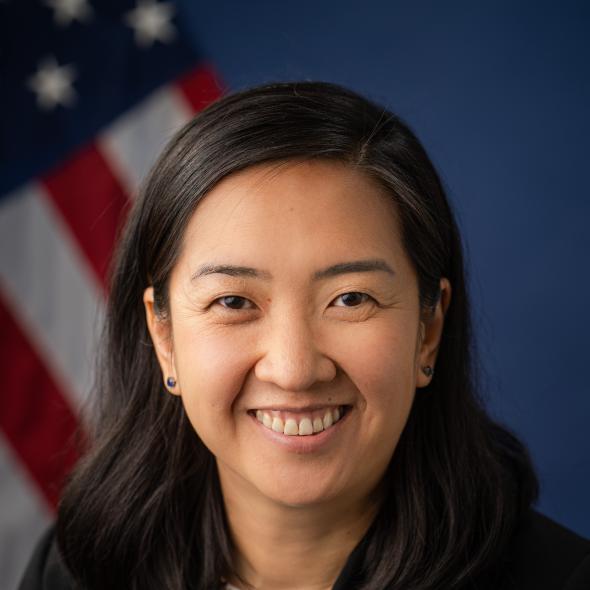 Lisa Wang
Lisa Wang is the Assistant Secretary of Commerce for Enforcement and Compliance. She was appointed by President Joseph R. Biden and sworn in on Jan. 6, 2022, to lead the federal government's efforts to support economic growth by maintaining a fair and rules-based system of international trade by enforcing the U.S. antidumping and countervailing duty laws that maintain a level playing field for American industries in the face of unfair foreign trade practices and by holding U.S. trading partners accountable to their obligations under existing multilateral, regionals, and bilateral trade agreements. She also is the Department of Commerce's delegate on the Interagency Working Group for the White House Initiative on Asian Americans (AA), Native Hawaiians, and Pacific Islanders (NHPI).  In this role, Wang supports the Administration's whole-of-government agenda to advance equity, justice, and opportunity for AA and NHPI communities.
Wang has devoted her career to defending U.S. companies and American industries against unfair foreign trade policies. Most recently, she was a partner at a private law firm where she specialized in trade policy issues and international trade law, including antidumping and countervailing duty litigation. She previously served as an Assistant General Counsel in the Office of the U.S. Trade Representative, in the Department of Commerce's Office of General Counsel and as the Senior Import Administration Officer at the U.S. Embassy in China.
Wang received her Bachelor of Science from Cornell University and a juris doctorate from the Georgetown University Law Center.