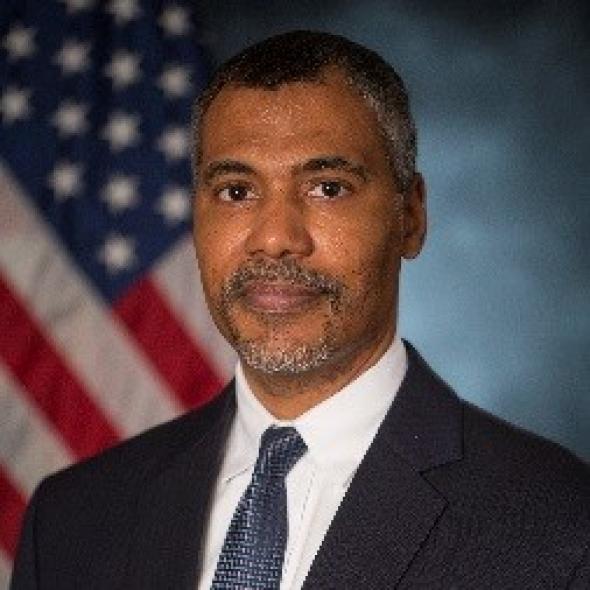 Ian Saunders
As Deputy Assistant Secretary for the Western Hemisphere, Ian Saunders is responsible for developing programs, policies and strategies designed to strengthen the United States' commercial position in the Western Hemisphere. He oversees a network of 23 field offices throughout the region that help to carry out this mission.
Before his current appointment, Saunders served as Assistant Commissioner for International Affairs at US Customs and Border Protection (CBP), where he led the coordination and support of all CBP foreign initiatives, programs, and activities as well as the development and execution of that agency's international strategies through an organization consisting of nearly 200 employees based in Washington, DC and overseas.
Saunders also served in other senior positions at CBP, including Deputy Assistant Commissioner for International Affairs, and Acting Deputy Executive Assistant Commissioner for Operations Support, a role in which he was responsible for intelligence, incident management, planning and requirements, law enforcement safety and compliance, laboratory services, as well as international affairs. Earlier in his tenure at CBP, he was Director of International Policy and Programs, Director of International Training and Assistance, and held several staff positions working on bilateral, regional and multilateral portfolios.
Prior to ITA and CBP, he served for eight years as the Director of International Programs at the Federal Highway Administration. In that role, he led that agency's information sharing and global technology exchange activities, advised senior leadership on international matters, and coordinated that agency's contributions to the Department of Transportation's international efforts. 
Saunders holds a Bachelor of Science in foreign service and a master's degree from Georgetown University. He is also a graduate of the Senior Executive Fellows program at Harvard University and the Federal Executive Institute, and is a former Presidential Management Intern. He has been a member of the Senior Executive Service since 2008.