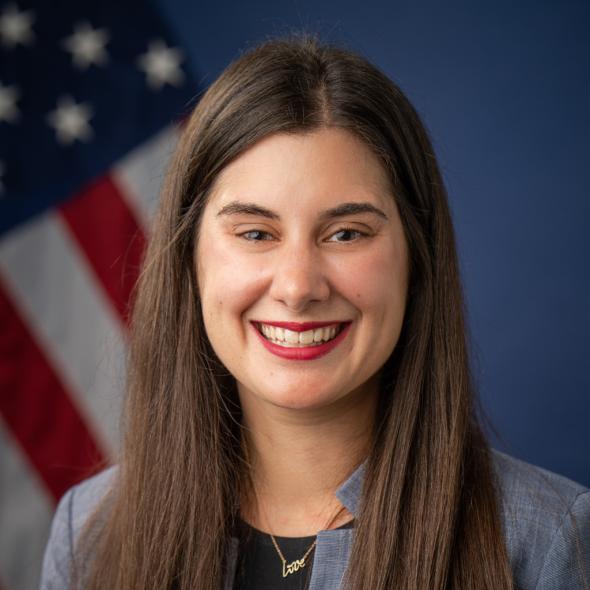 Cristina Killingsworth
Cristina Killingsworth is the Chief of Staff for the International Trade Administration. In this role, she provides operational management for the bureau, oversees the development of policies and programs that ​serve the objectives of the Secretary of Commerce and the Biden-Harris Administration, and offers strategic support to the Under Secretary for International Trade.
Before joining ITA, Cristina was Vice President at WestExec Advisors, a geopolitical strategic advisory firm in Washington, D.C. In her prior government service, she was Senior Advisor to the CEO of the Millennium Challenge Corporation, advising on strategies to deliver smarter foreign assistance. Cristina also served as Director for Strategic Planning at the White House National Security Council where she developed a policy process to optimize resource allocation across the national security portfolio. She was also Director for African Affairs at the NSC and managed President Obama's historic trip to Kenya and Ethiopia. Previously, she was an Examiner in the International Affairs Division of the White House Office of Management and Budget where she ensured the President's policy priorities were appropriately resourced in areas related to trade, global health, the war in Afghanistan, and global poverty reduction.
Cristina holds a Master of Arts in international affairs from Yale University and a Bachelor of Arts in humanities and Middle Eastern studies from the University of Texas at Austin.